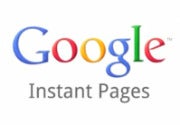 A new Google search feature called Instant Pages promises to shave seconds off the search process by loading Websites before you even click on them.
Google Instant Pages pre-renders Websites when it's confident you'll click on the top result of a query. In a demonstration today, pages loaded immediately when using Instant Pages, while an old version of Google search took an extra three or four seconds. Even when pages don't load immediately, they load a few seconds faster using Google Instant Pages.
The feature will be available today in the developer version of Google's Chrome browser, and this week in Chrome's beta version. Instant Pages will come to the stable version of Chrome and mobile browsers in the coming weeks. Because the code is open source, developers can build Instant Pages extensions for other browsers as well.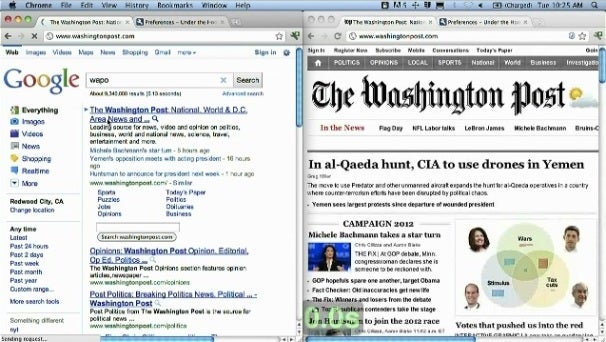 Firefox already offers a feature called prefetching to load links when the browser is idle, but whereas Firefox prefetching applies to all Websites, Google Instant Pages only applies to search results, taking advantage of the time users spend scanning the page for relevant links. Also, Instant Pages loads additional elements of a Website beyond HTML, such as images and style sheets, and even executes JavaScript.
Instant Pages it the latest in a series of major tweaks in Google's search engine. Last September, the company launched Google Instant, which searches the Web as you type, and in May 2010, Google added a navigation bar to the left-hand side of the screen. In recent months, Google has tweaked its search algorithm to weed out bad businesses and content farms, and rolled out social features such as Google +1.
But of all these changes, Instant Pages is the only one that seems indisputably useful. After all, who doesn't like when Web pages load faster? I look forward to trying this feature as it rolls out to all versions of Chrome.
Follow Jared on Facebook and Twitter for even more tech news and commentary.