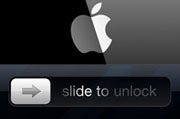 The blogosphere's a-buzzin' today with word that Apple has decided to sell its iPhone 4 unlocked in the United States — something the company has never before done. At this very moment, in fact, you could go snag yourself an unlocked 16GB iPhone 4 for 649 buckaroos or an unlocked 32GB iPhone 4 for 749 smackers. How 'bout them apples?
Before you get too excited, though, hang on: For most users, this move isn't as magical as it may sound.
First, to be clear, an iPhone being unlocked simply means that the device can be used on any supported network; up till now, all Apple phones sold in America have been tied to one specific carrier, be it AT&T or Verizon. An iPhone being unlocked has nothing to do with Apple's restrictions on how you use the device, what apps you install on it, or anything else related to the iOS experience; carrier agnosticism aside, an unlocked iPhone looks and acts just like any other iPhone you'd buy.
(It's also worth noting that the notion of an unlocked iPhone itself is nothing new; it's merely new to the U.S. Apple has sold unlocked iPhones in other countries for some time.)
The real buzz-kill with Apple's new unlocked iPhone, though, is that its key benefit won't actually be beneficial to you unless you do a lot of international traveling. The reason: The unlocked iPhone functions only on GSM carriers. In the United States, that means you're looking at AT&T or T-Mobile.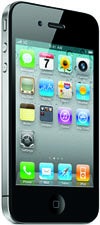 But wait — there's more. T-Mobile's data network doesn't actually support the iPhone 4. So if you were to try to use an unlocked iPhone on T-Mo, you'd be stuck surfing the Web at turtle-like speeds on the carrier's rusty old Edge network. That's certainly no good.
Your only viable option with the unlocked iPhone in America, then, is to use it on AT&T. And while the idea of avoiding a two-year deal with the devil (also known as an AT&T contract) has obvious appeal, in most situations, the cost probably outweighs the benefit.
Technologizer's Harry McCracken did the math. He found that, over the course of two years, using AT&T's cheapest voice and data options, you'd pay $1758.76 for a standard 16GB iPhone 4 and $2208.76 for an unlocked model of the same device. And in practicality — within America — your experience on either phone is going to be exactly the same.
The one exception, as I mentioned above, is with international travel. If you spend a lot of time overseas, having the unlocked model could end up saving you cash, since it'd allow you to snap in a prepaid micro-SIM card from your destination country and avoid paying out the wazoo for roaming.
That scenario aside, the unlocked iPhone doesn't mean much — other than, most likely, Apple trying to boost sales and move merchandise before the next "magical and revolutionary" iThing comes along.
JR Raphael is a PCWorld contributing editor and the co-founder of geek-humor site eSarcasm. You can find him on both Facebook, Twitter, or