Comcast subscribers will soon have the option to place video calls through their television, thanks to a partnership with VoIP provider Skype announced on Tuesday. Customers will need additional equipment to use the new feature.
The cable company will provide interested subscribers with the necessary adapter box, video camera, and special remote needed to connect to the service. It will also integrate Skype functionality into its Xfinity mobile app and will enable switching from one platform to another.
Like the caller ID functionality supported for traditional phone calls, Skype calls will also appear in a similar manner. The service's instant messaging feature will also work when used with the special remote, which will include an integrated QWERTY keyboard.
Skype and Comcast aim to begin trials for the service in the coming months, although they did not specify how the tests will run. Comcast did say that further details on the offering will be announced later this year, however.
While Comcast's offering still suffers from the downfall of other current on-TV video calling services–the need for additional hardware–it does have one thing going for it: the cable provider's wide reach. Comcast had nearly 23 million subscribers at the end of last year, nearly double that of its closest competitor.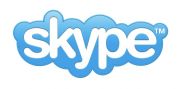 Other video calling services simply do not have this reach. Take, for example, Cisco's recently announced product dubbed 'Umi.' That is a completely standalone service, and cost $599 for the set top box alone and an additional $24.99 monthly for service when it was introduced in October.
Umi's failure to generate buzz forced Cisco to cut the price of both the equipment and service for Umi in March, and Cisco may now abandon the idea of consumer video conferencing altogether. As you can see, getting your product out in front of many people–and for a decent price–is pretty important.
Depending on how Comcast markets it, the Skype integration could become quite popular. Obviously, making it cheap enough–or heck, even free–could go a long way toward enticing consumers to give it a try.
For more tech news and commentary, follow Ed on Twitter at @edoswald and on Facebook.