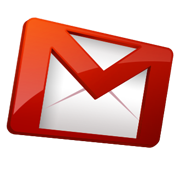 If you've been using Gmail for a long time, chances are good you've accumulated a lot of e-mail. In fact, it's not uncommon for a Gmail inbox to accumulate hundreds, thousands, even tens of thousands of messages. Indeed, at last count, one of my older Gmail accounts had nearly 33,000 of them (and still I'd barely used 20 percent of my available storage–gotta love Gmail).
You can clear out your inbox by archiving older messages. That doesn't delete them; it merely moves them out of the inbox and into Gmail's archive (which is accessible by clicking All Mail in the left-side menu). Here's how:
Sign in to your Gmail account.
Next to the Search the Web button up top, click Create a filter.
In the "Has the words" field, type before:2011/01/01. That's just an example date; it would archive all messages received prior to January 1 of this year. You can use any date you want, as long as it conforms to the format YYYY/MM/DD.
Click Next step.
Check the box marked "Skip the inbox (Archive it)," then check the box for "Also apply filter to ### conversations below."
Finally, click Create Filter. Depending on how many messages meet the filter criteria, the archiving process may take a minute or two.
When it's done, your inbox should be significantly smaller. Remember, you haven't lost anything; you've simply relocated old e-mail. Those messages will still appear when you search your Gmail account.
Xmarks: Your Bookmarks on the Web
The other day I was reminded why Xmarks is the greatest Web service, like, ever.
For as long as I can remember, I've used it to sync my bookmarks between PCs. With Xmarks, my desktop and laptop always have the exact same bookmarks (passwords, too), meaning the experience of using my browser is identical on both machines. What's more, whenever I bring a new machine into the mix, either for review or my personal use, a quick Xmarks installation puts all my bookmarks at the ready. It's ridiculously easy and convenient.
But there's an added perk to using Xmarks that many people overlook: The service keeps a (private, secure) copy of your bookmarks on the Web.
What's the big deal about that? Here's a personal example: Just the other day, I ended up spending the night at my folks' house, which was not a planned thing. In the morning I needed to access my blog tool so I could get some work done, but I didn't have my laptop. What's more, I didnt know the exact Web address for the blog tool.
Of course, because I'm an Xmarks user, all I had to do was hop on Mom's desktop, fire up the Web browser, and sign into my Xmarks account. Presto: There were all my bookmarks, organized just like on my own PC. I can't say I need this feature often, but when I do, it's absolutely invaluable. And it's among the reasons Xmarks remains an indispensable part of my computing life.
Create and Edit Images in Your Browser With Sumo Paint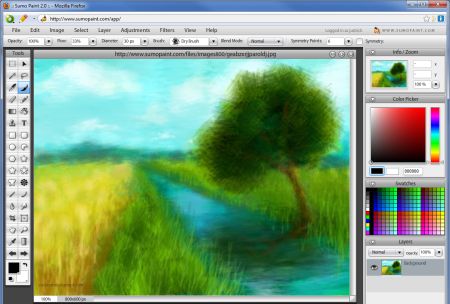 When it comes to image editing, on one hand, I'm a big fan of free and open-source Photoshop alternatives like GIMP and Paint.NET. On the other hand, I'm also a big fan of software that lives inside your Web browser, which is why I'm increasingly turning to Sumo Paint for my image-editing needs.
Sumo Paint is not only free, but also entirely browser based. There's nothing to install (except for Adobe AIR, which is the platform on which the software was built); you just head to the Sumo Paint site and sign in to your account.
From there you're treated to a gorgeous interface stocked with enough tools to make Photoshop jealous. Sumo Paint's features include everything from 3D filters to clone stamps to blur and smudge tools.
In other words, anything Photoshop can do, Sumo Paint can probably do just as well. (Okay, the latter lacks some of the former's more advanced features, but not many users need those.) The service even provides online storage for your work, though it's anybody's guess how much space you get (I couldn't find that information anywhere in the help pages or feature lists).
There's a Pro option (about $30 U.S.) that includes an offline version of Sumo Paint, among other features, but I think most users will be more than satisfied with the free version. Thus, if you're looking to create or edit images of any kind and don't want to clutter up your PC with yet another program, I can't recommend Sumo Paint highly enough. It's really quite amazing.
If you've got a hassle that needs solving, send it my way. I can't promise a response, but I'll definitely read every e-mail I get–and do my best to address at least some of them in the PCWorld Hassle-Free PC blog . My 411: hasslefree@pcworld.com . You can also sign up to have the Hassle-Free PC newsletter e-mailed to you each week.