At a Glance
Expert's Rating
Pros
Four USB ports
Supersturdy construction
Great performance
Incredible battery life
Cons
Heavy for its screen size
Average gaming scores
Extremely pricey for a 14-inch laptop
Our Verdict
The Dell Latitude E6420 delivers all the power you'd want in a business laptop plus outstanding battery life, but its weight and high price tag make it overkill for mainstream users.
Best Prices Today: Dell Latitude E6420 Notebook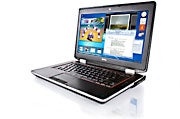 What does $3000 get you in a business laptop these days? With the Dell Latitude E6420 ATG, it buys top-flight computing speed and nearly half a day's battery life packed into a feature-rich chassis with a fortified case that might stop some bullets.
But the $3136 (as of June 15, 2011) price tag of our test configuration isn't the only drawback. At 6.5 pounds, the E6420 ATG is nearly a pound heavier than its less pricey (but still beefy) 14-inch sibling, the Latitude E5420.
The Latitude E6420 ATG certainly delivers superior computing power: Configured with Intel's high-end quad-core Core i7-2620M running at 2.7GHz, 4GB of DDR3 RAM, Intel HD graphics, a 128GB solid-state drive, and the 64-bit version of Windows 7 Professional, it racked up a WorldBench 6 score of 136, breezing past the E5420 and all entrants on our current (as of June 5) all-purpose laptops chart.
It isn't a gaming notebook, though. Lacking discrete graphics, the E6420 ATG posted scores on our gaming tests that were on a par with those of other Intel HD graphics-based portables (including the E5420, which uses the same graphics chipset). At least with the E6420 ATG you can pay extra to add an Nvidia graphics card, an option you don't get with the E5420.
On battery life, however, the E6420 ATG rose straight to the top of the class. I thought the E5420's 9.5 hours of battery life was impressive until I saw the E6420 ATG's result: It ran for 11 hours, 18 minutes. I might not want to lug this hefty powerhouse through an airport, but I could easily see it as my dream date on the passenger seat of a car during a long business road trip.
The E6420 ATG's road-readiness is immediately apparent when you pick it up. Aside from the weight, you can't help but notice its supersturdy construction, including a gray anodized-aluminum plate (with the Dell logo) set into the darker gray magnesium-alloy edges of the case. Other features designed to minimize wear and tear include flip-down port covers cut out of heavy, rubbery protective bumpers on both back corners. On the left edge you'll find a USB 2.0 port, a VGA-out, and a combo headphone/mic jack; around the corner on the back is an ethernet port. On the right edge are three USB 2.0 ports (including one that also supports eSATA), and around its corner on the back edge are HDMI and dial-up modem ports (our test unit did not come with the latter).
The E6420 ATG also offers a 54mm ExpressCard slot (which sits on top of its DVD burner on the right edge toward the front), a SmartCard slot on the left edge, and an SD Card slot on the front edge. An unusual option that didn't come with our test unit but might help you deal with the laptop's weight is a $50 carrying handle that snaps into holes on the bottom of the front edge, which when not in use are also protected with rubber covers. An on-off switch for the dual-band 802.11n Intel Centrino Wi-Fi adapter rounds out the external fixtures.
Inside, the 14-inch, 1366-by-768, widescreen LED-backlit display is almost blindingly bright. It's protected by a fairly thick bezel; the lid certainly feels as if it could take a fair amount of abuse. The keyboard boasts a backlight with user-adjustable brightness that comes on when you touch a key, and turns off to save power after a minute or so of inactivity. The keyboard, like the one on the E5420, is great: Keys are nicely sized and slightly sculpted, with good travel and a matte surface that discourages inadvertent sliding. As usual, Dell equips its business notebooks with both joystick and touchpad cursor controls; both work fine, but I found the joystick somewhat mushy to use.
As a multimedia machine, the E6420 AGT is a mixed bag. The audio, while decent, is somewhat muted compared with that of the E5420–perhaps the extra armor on the E6420 AGT muffles the sound a bit. I like the integrated webcam, though: It captured good-looking high-def video, even in low-light situations, and Dell's Webcam Central utility offers a good array of controls for adjusting backlighting, brightness, contrast, color, and even gamma. It's a great tool for Skype video calls, recording video, or capturing snapshots (up to 1920 by 1080 resolution).
As usual with its business laptops, Dell keeps the software bundle simple. Aside from the usual Microsoft Office Starter Edition, you get basic versions of CyberLink PowerDVD and Roxio Creator Starter for use with the DVD burner, Dell's Backup and Recovery Manager, and Intel's security-management and antitheft utilities.
You can opt to reduce the price by going for a cheaper and less powerful CPU, less memory, or a conventional hard drive (which would be slower but larger than the solid-state drive in our test unit). Conversely, a discrete graphics card, a second hard drive (the laptop has a module to accommodate one), more memory, and other upgrades could make the E6420 AGT even more expensive.
However you configure it, though, the Dell Latitude E6420 AGT is clearly meant for corporate users who want a machine that can not only survive rough-and-tumble conditions but also crunch serious numbers over a full day on the road, whether a power outlet is handy or not. Unless you need such a seriously sturdy, powerful laptop (and you don't mind lugging it around), you can probably find acceptable alternatives (including other Dell models) for a lot less money.
Best Prices Today: Dell Latitude E6420 Notebook