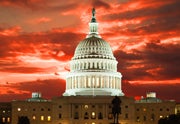 Did you know that texting while driving is illegal in 33 states and the District of Columbia?
This kind of government regulation of technology may seem reasonable, but other government interventions are more controversial.
For example, governments devise various ways to prevent you from visiting websites or downloading apps that lawmakers don't like. Some states have laws that forbid cities to build their own broadband networks, while other states want to impose privacy rules that could affect users all over the world.
Meanwhile, litigation sometimes serves to line the pockets of patent and copyright holders that are willing to file massive lawsuits against individuals, small businesses, and large corporations. And if you think the Internet is a wild frontier, check out the mess that legislators and courts make as they try to create and interpret laws governing this ever-growing digital medium.
Whether you're for or against more government regulation–online or on your smartphone–here's a look at 10 controversial areas of legal wrangling going on in the halls of power in the United States and in other parts of the world.
Patently Broken System
The Issue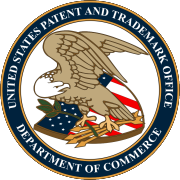 The U.S. patent system is designed to protect innovations created by private inventors. But patenting software has helped foster a situation where, to win a patent, inventors need do little more than write a broad academic thesis paper about a vague idea and call it an invention. These "inventors" then press technology companies to pay licensing fees if they try to implement the inventors' supposedly original concepts.
The Controversy
Critics point to lawsuits by patent-holding company Lodsys against small third-party iOS app developers for patent infringement as an example of what's wrong with U.S. patent law. Intellectual property rights activist and patent blogger Florian Mueller says that companies like Lodsys are able to use property rights to "exploit the miserable state of affairs of the U.S. patent system."
The Result
Despite critical objections to Lodsys's actions, the company is probably looking at a good-size paycheck. Big companies such as Apple may find it cheaper to pay out a settlement to such companies than to endure the uncertainty of an infringement trial, according to Mueller. But Lodsys may have a tougher time than is typical for most patent-holding companies engaging in lawsuits. Apple recently filed to intervene in Lodsys's infringement suit against app developers in a U.S. District Court in Texas. Meanwhile, Mueller says that at least three companies are seeking to invalidate Lodsys's patents in a U.S.District Court in Illinois. These companies include The New York Times Company, market research firm OpinionLab, and customer analytics company ForeSee Results.
Europe's e-G8 Forum: More Harm Than Good?
The Issue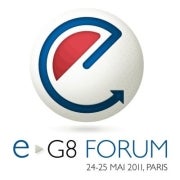 In May, French President Nicolas Sarkozy convened a meeting with some of the world's major Internet figures, including Google executive chairman Eric Schmidt, Facebook CEO Mark Zuckerberg, and Wikipedia founder Jimmy Wales. The stated aim of the e-G8 Forum was to discuss how governments could help maintain the Internet as an engine for innovation while preventing its use as a tool for terrorism, child pornography, and copyright infringement.
The Controversy
Sarkozy has said before that he wants to create a "civilized Internet." That notion alone spooked many technology enthusiasts. Critics such as writer and blogger Cory Doctorow saw the meeting as cover for imposing extensive government regulation over the Internet. Blogger, writer, and academic Jeff Jarvis, who attended the e-G8 forum, said in a blog post that he saw the meeting as "government's opening volley against the Internet" to prevent technology from disrupting the traditional role of government.
The Result
The G8 world leader summit that followed the e-G8 Forum issued a vaguely worded statement about the Internet that was included in the G8 meeting's closing declaration.
Outlaw Apps
The Issue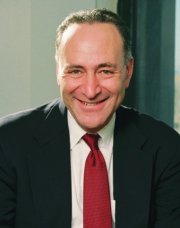 Senator Charles E. Schumer (D-New York) recently pressed Apple and Google to remove from their app stores any third-party apps that help a user locate DUI checkpoints near them in real time.
The Controversy
Schumer believes that apps such as DUI Dodger, Buzzed, and MrDUI allow drunk drivers to subvert the law by helping them evade police checkpoints. "The DUI applications are nothing more than a how-to guide in avoiding law enforcement. They provide drunk drivers with the tools they need to go undetected, putting innocent families and children at risk. Simply put, if it breaks the law, there shouldn't be an app for that," Senator Schumer said in a statement to PCWorld.
But not everyone agrees. "DUI Dodger does nothing more than support the free flow of PUBLIC information. Censoring it merely impedes on free speech," Geno Rose, creator of DUI Dodger told PCWorld.
The Result
Apple recently updated its App Store submission guidelines to ban apps that contain DUI checkpoint locations not published by law enforcement agencies, or those that encourage and enable drunk driving. Apple is also requiring DUI apps currently in the App Store to comply with the new regulations. On the other hand, so-called radar-detection apps (actually speed-trap location apps) seem still to be available at the App Store.
Is Bitcoin Money Laundering?
The Issue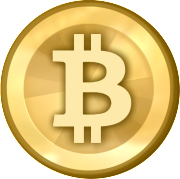 The Silk Road website appears to be a one-stop shop for online buyers looking for illicit drugs such as heroin, ecstasy, marijuana, and cocaine. In carrying out its transactions, Silk Road uses various methods that help it evade police scrutiny, including the TOR anonymization network and the use of a nearly untraceable online currency called Bitcoin. Senators Schumer and Joe Manchin (D-West Virginia) want to shut down Silk Road and have called on Attorney General Eric Holder to investigate. Schumer has also called Silk Road's use of Bitcoin an "online form of money laundering," according to NBC New York.
The Controversy
Some reports have speculated that the Drug Enforcement Administration may investigate the use of Bitcoin as a tool for online illicit drug transactions. But big questions remain about whether the government could do anything to stop the online use of Bitcoins. The Bitcoin Project uses a peer-to-peer distributed network to circulate the currency, and the network's decentralized nature would make shutting it down very difficult.
The Result
The fate of Bitcoin is an open question, but the currency is gaining in popularity. At the time of this writing 1 Bitcoin was trading at (or was equal to) $19.63. For a full discussion on Bitcoin and how it works check out the Bitcoin episode of the Security Now podcast with Steve Gibson. Of course, if instances where people lose their accumulated Bitcoins grow more frequent, the desirability of the currency may plummet.
Next: Under Examination–Pirate Streaming Sites, Facebook Privacy, Copyright Infringement, Broadband, and Twitter
U.S. Protect IP Act
The Issue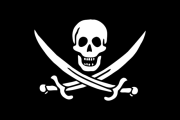 A bill now making its way through Congress would give the federal government broad powers to disrupt websites deemed to be dedicated to copyright infringement activities–such as filesharing indexes and pirate streaming sites. The Protect IP Act would empower the government to order search engines to remove infringing sites from search indexes. Domain Name System providers would have to do something similar; and as a result, if you typed in the name of a site (such as ThePirateBay.org), you would never actually reach it. ISPs would also be required to block U.S. users' access to blacklisted sites.
The Controversy
The Electronic Frontier Foundation believes that the bill amounts to government censorship over the Internet. Proponents of the bill, including the entertainment industry, believe that it offers is an important way to protect the rights of content creators by making it harder for people to participate in online piracy.
The Result
The bill is controversial inside Congress as well as outside. Senator Ron Wyden (D-Oregon) recently placed a hold on the bill, saying that the bill threatened free speech. And the EFF is encouraging people to voice their objections to the bill in messages to their representatives in Congress. Despite the objections of critics, however, Congressional sources say that the Protect IP Act has broad bipartisan and industry support.
California Social Networking Act
The Issue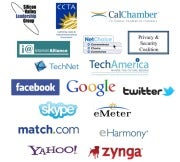 The California legislature is considering a bill called the Online Privacy Act that would require all social networks such as Facebook and Twitter to have as their default setting keeping user data private. Social networks would be unable to display your data without your explicit consent, and parents would have greater power over their children's profiles.
The Controversy
The bill covers only California residents, but it would effectively force social networks to extend the new rule to all users to ensure that it covers all California citizens. A coalition of social networking companies and trade groups–including Facebook, Google, the Internet Alliance, Skype, Twitter, Yahoo, and Zynga–opposes the bill. According to the coalition, the bill would violate free-speech rights and damage California's Internet commerce industry.
The Result
The fight goes on to stop the bill, but the proposed law has already made it through its third reading on the floor of the California Senate.
France: Three Strikes and You're Le Out
The Issue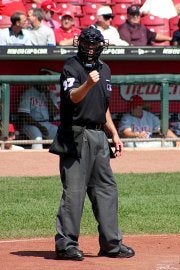 Since 2009, French citizens have been subject to a three-strikes law that terminates a user's Internet access for up to one year if others submit three copyright infringement claims against the person. In addition, the accused person's name goes onto an ISP blacklist designed to make getting service through another ISP impossible.
The Controversy
The United Nations recently condemned Internet three-strikes laws, arguing that the laws violate international treaties on human rights to which countries including France and the United States are signatories.
The Result
Despite the French government's best efforts, implementing the three-strikes law is not going smoothly. In May, the French agency in charge of enforcing the law had to suspend its work temporarily after a data breach exposed the IP addresses of people being monitored for violations.
Copyright Copyfight
The Issue
Copyright infringement lawsuits can be very lucrative for law firms, and one group of attorneys leading the way is the U.S. Copyright Group. The USCG solicits movie studios to retain it to go after individual file sharers. Individuals suspected of violating copyright for a specific movie may be subject to damage claims of up to $150,000.
The Controversy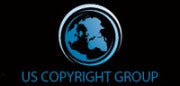 The USCG may believe that it offers a valuable service to movie studios harmed by illegal file sharing. But digital rights groups such as the EFF say that the government should eliminate grossly excessive compensation for claimed damages. "When a defendant faces the potential–no matter how remote–of realizing damages as high as $150,000 based on one single alleged infringement, she is unlikely to fight the case against her, regardless of how meritorious her defense is," EFF staff attorney Julie Samuels told PCWorld.
The Result
A federal judge in Washington, D.C., recently revoked more than 23,000 subpoenas obtained by the USCG, according to Ars Technica. The subpoenas would have allowed the USCG to discover the real names of users hiding behind anonymous IP addresses and then sue them for illegal file sharing. The USCG has until June 21 to show sufficient legal cause why the case should proceed.
Municipal Broadband Roadblocks
The Issue
North Carolina recently passed a law that makes it harder for municipalities to create their own broadband networks. The bill prevents municipal broadband networks from pricing services below cost, and it artificially handicaps the networks with the same financial constraints that private companies face when deploying broadband.
The new laws hurt communities that may want to follow in the footsteps of the Wilson, North Carolina, municipal broadband company, Greenlight. Wilson built its own municipal broadband network after private broadband companies serving the area declined to upgrade their services. Internet service provider companies have been lobbying for North Carolina to enact the new law since 2007.
The Controversy
FCC Commissioner Mignon L. Clyburn has called North Carolina's policy a "significant barrier to broadband deployment" and says that it "may impede local efforts to promote economic development." Harvard Professor Lawrence Lessig called the new law "terrible public policy."
The Result
Governor Bev Perdue allowed the bill to become law without either signing it or moving to veto it. In a statement, Perdue called on North Carolina legislators to "revisit this issue and adopt rules that not only promote fairness but also allow for the greatest number of high quality and affordable broadband options for consumers."
The United Kingdom: You Don't Talk About Super Injunction Club
The Issue
Under U.K. law, celebrities–and other powerful people–can block the press from talking about their personal lives by filing what's called a super injunction. The law may stop newspapers from dishing dirt, but preventing Twitter users from blabbing online about the dirty deeds that their favorite British celebs are up to is almost impossible.
The Controversy
In May, a celebrity referred to as "CTB" sued Twitter and at least one Twitter user who talked about his extramarital affair online in violation of a U.K. super injunction. "CTB" was later outed as Manchester United soccer star Ryan Giggs, according to The Telegraph.
The Result
Britain's outdated law demonstrates the futility of trying to keep embarrassing information off the Internet. British Prime Minister David Cameron said in late May that his government would look at the super injunction law, calling it "unsustainable," according to The Telegraph.