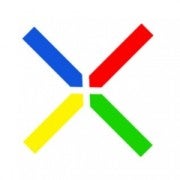 If the latest rumors about Google's forthcoming Nexus 4G phone are to be believed, you might want to wait until Thanksgiving before getting a new Android device. Google is reportedly prepping a new Nexus phone that will include a dual-core processor, a "monster-sized" screen, and high-definition video capture. The phone, which will run Android 4.0 (Ice Cream Sandwich), will be available around Thanksgiving; and as the name suggests, it will run on a 4G LTE network, according to Boy Genius Report.
The rumored spec list isn't complete, but the device would reportedly have a dual-core 1.2GHz to 1.5GHz dual-core processor. BGR speculates that the OMAP 4460 from Texas Instruments and a new Qualcomm Snapdragon chip are the most likely candidates.
Google's rumored new device may also sport 1GB of RAM, a 1-megapixel front-facing camera, a 5-megapixel rear-facing camera, 1080p video capture, and a large 720p display (no further specifics on this component). Interacting with the phone may be entirely software-based, with no hardware buttons.
There's no word on carrier details or whether the rumored Nexus phone will carry the Nexus brand. One alternative possibility is that Google may be working closely with a device maker to create a flagship device that will lead the way for Ice Cream Sandwich handsets that follow.
In May, Google demoed Android 4.0 during the company's I/O developer conference. The forthcoming mobile OS will bring a lot of Honeycomb features–such as the task launcher and sliding widgets–to smartphones. Ice Cream Sandwich will also feature Kinect-like motion detection, and more NFC integration. Google says that ICS will address the fragmentation problem for developers by creating "one OS that runs everywhere."
In December, Google unveiled the second Nexus device, called the Nexus S, built by Samsung. The handset runs Android 2.3 (Gingerbread), has a 1GHz processor, 512MB of RAM, 16GB of onboard storage, a 4-inch display, and a 5-megapixel camera. The Nexus S is available on T-Mobile, and the Nexus S 4G runs on Sprint's network.
Connect with Ian Paul (@ianpaul) and Today@PCWorld on Twitter for the latest tech news and analysis.