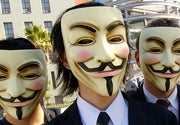 Orlando, Florida's city Website could be the latest target of hackers at noon EST Thursday if Web chatter between hackers online turns out to be true. Plans of the alleged attack are being circulated on Anonymous-related IRC channels. Anonymous is a group of loosely affiliated hackers that work together to coordinate hack attacks.
Orlando is allegedly being targeted in retaliation for the June 6 arrest of members of the group Food Not Bombs, which distributes free food to the homeless in Orlando and other U.S. cities. Food Not Bombs has been distributing food once a month in an Orlando park despite new city laws that limit the group to two permitted "large-scale" public events in a park per a 12-month period. Food Not Bombs challenged the law in court, but recently lost on appeal and police began making arrests for trespassing when the group continued its monthly feedings.
It should be noted that chatter on IRC channels and blogs don't always translate to an actual attack. However, in the past several days similar type of Anonymous IRC discussions were the precursor to attacks. For example, plans for the Malaysian hack attack were spotted on IRC channels just before 51 Malaysian government Websites were attacked (41 actually were knocked offline).
Like many of the recent distributed denial of service (DDOS) attacks on targets such as the Malaysian government Websites that went down last night, the hackers' plans are hidden in plain sight, including not-so-cryptic tweets to join the effort. A press release on an obscure Anonymous-related German blog posted Wednesday reads:
"At Noon EDT tomorrow Anonymous will launch an assault on the City of Orlando government web site. This is in direct response to the recent arrests of Food Not Bombs members for feeding hungry people in the park in Orlando, Florida. There is NO set time limit on how long this assault on the web site might last, nor is there any constraints now on what form of attack we may use….The assault will also involve a Black Fax & E-Mail Bomb, whereby we shall explode the inboxes of City Hall with our warning: LEAVE FOOD NOT BOMBS ALONE !
We Are Anonymous – We Are Everywhere – We Are Legion – We Never Forget – We Never Forgive"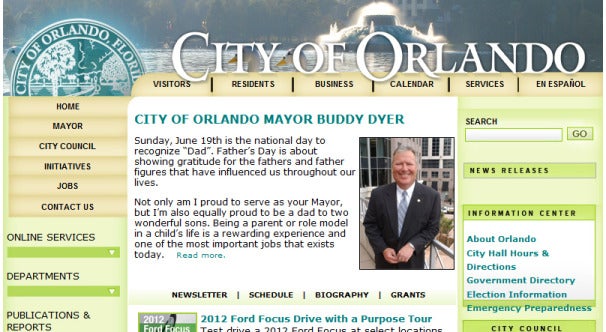 Allegedly Anonymous plans to carry out the DDOS attack with Low Orbit Ion Cannon or LOIC, the same kind of software used by hackers that were recently arrested in Spain and Turkey.
More Anonymous Targets
Allegedly Anonymous plans to carry out the DDOS attack with Low Orbit Ion Cannon or LOIC, the same kind of software used by hackers that were recently arrested in Spain and Turkey.
Anonymous also has its sights set on bigger targets than Orlando, according to IRC chatter. Offshoot "OperationGreenRights" has been targeting multi-national agriculture company Monsanto, and is also allegedly considering targeting the Tokyo Electric Power Company, which operates the Tsunami damaged nuclear power plant in Tokyo. Other alleged upcoming targets include drug-maker Bayer, Dow Chemical, BP and Coca-Cola.
A number of targets have also been chosen to support the citizen uprising in Syria against the government there. The Syrian embassy in Canada and the website of the ruling Baath party are listed as targets for "OpHamza," which has led to some entertaining chatter on IRC channels, with premature declarations of victory for taking down the nonexistent "Bath Party" website.
How many of these Anonymous "Ops" will be successful remains to be seen, but the recent outbreak of hacks and DDOS attacks by the likes of Lulzsec and Anonymous factions, and the resulting notoriety and even arrests only seems to add fuel to the fire.