About to invest in a new smartphone, or wondering how to take full advantage of your current one? With practical and easy-to-use apps, you can get the most out of your phone. Our package of essentials should be more than enough to get you started.
In this article we've collected the top software for BlackBerry phones; if you have a different mobile OS, be sure to see our picks for Android, iOS, or Windows Phone 7.
You can easily find the following apps by searching in BlackBerry App World. You'll need to have an account there, and the apps may cost a dollar or two. Before you buy, read the minimum requirements for each app to confirm that it will run on your phone. And remember that downloading apps counts against your monthly data-usage limit.
Top BlackBerry Apps
AccuWeather In the AccuWeather app, you can manually refresh the screen to update weather data on demand. The app also boasts a GPS feature that permits you to check the forecast for a spot on the map that you don't have a name for–very practical if you are out traveling or camping.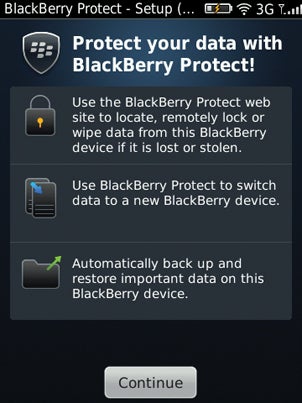 BlackBerry Protect This utility creates a copy of your phone's data by backing it up to the cloud. Should you lose the phone, you can lock the handset remotely from your PC, and then locate the missing device on a map. Also remotely, you can make your phone ring at full volume if you misplace it in your own house.
CrunchSMS In CrunchSMS you can customize your text messaging with photos, signatures, and other interesting extras. You can even make your messages look like chat bubbles for an added layer of fun.
Dropbox If you use Dropbox on your desktop PC, you already know that it's the easiest way to sync files across multiple systems. With Dropbox for your mobile device, you can quickly move files from your PC to your phone without having to plug your handset into the computer.
Pandora When it comes to Internet radio, Pandora is the leader. The app helps you discover new music by creating radio stations based on your favorite artists or songs, and it homes in on your tastes by learning from the thumbs-ups and thumbs-downs that you assign to the songs it selects.
Popular Photo Tools The best BlackBerry photo editor, this app lets you crop and resize photos any way you want. The clean and simple interface makes it easy to learn and use.
Poynt If you're exploring a new town and you want to know what establishments are close to your location, Poynt is the perfect app for you. It can find nearby businesses, restaurants, gas stations, and even people and events. The app will provide basic weather info about your current location, as well.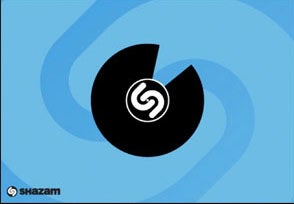 Shazam When you hear a song and you just have to know who the artist is, Shazam saves the day. It will "listen" to the song for a minute and then deliver surprisingly accurate results–it works even if your musical tastes are a little eccentric.
Snaptu In Snaptu, a fully customizable RSS reader, you can add traditional RSS feeds as well as weather forecasts. You can also sign in to your favorite social networks to share stories with your friends from within the app.
Urbanspoon If you're visiting an unfamiliar city and don't know where to eat, give Urbanspoon's slot machine a whirl: It'll choose a place for you. And if you already know where you want to dine out, you can quickly reserve a table through the app and obtain directions to the restaurant.
Waze Hate sitting around in traffic? Turn to Waze for help. You can easily see where traffic is at a standstill, and the app can reroute you to bypass the mess if possible. Maps update in real time, so you'll be able to see traffic jams right as they begin to form. The app does use your phone's GPS, so keep an eye on the battery level to make sure it doesn't run dry.
WeatherBug Elite Look to this app for local meteorological stats such as temperature, humidity, barometric pressure, and wind speed. It also provides radar maps, pollen conditions, and forecast videos.
Weather Channel The most trusted name in weather updates has an easy-to-use app. Weather news refreshes every time you move between screens, and weather tips and trivia can help you pass the time if you happen to be caught in a storm.