As I've chronicled in recent weeks, my two HP desktops died a terrible death within two weeks of each other. I learned from perusing various online forums that motherboard failure was to blame, and that the problem affected a large number of HP systems. (In my case, it was a Pegatron M2N78-LA motherboard in a Pavilion M9350F and Pavilion S5360F, but I've read reports of the same board having the same issue in other models.)
Both systems were out of warranty, meaning my options were limited: I could pay HP $300 per system for repairs, try replacing the motherboards myself, or cut bait and buy new machines. Needless to say, I wasn't happy with any of these choices.
During my research into the problem, I discovered an HP Web page where you can write a letter to the CEO. So I did. I briefly and politely explained that while I understand hardware failures can happen, the loss of two HP desktops in two weeks was enough to keep me from ever buying another HP system. I didn't threaten, I didn't accuse, I didn't make demands, and I didn't resort to name-calling or foul language (much as I might have wanted to). I simply expressed my frustration and clicked Send, figuring that was the end of that.
The next day, I received a phone call from a member of HP's "escalation" team, who apologized for the problems and turned me over to a case manager. Long story short: HP offered to repair both machines at their expense, including priority shipping to and from the repair depot. Knock me over with a feather!
Some friends have suggested that the recipient of my letter figured out "who I am" (namely, a tech blogger), hence the world-class treatment. I suppose that's possible, but I find it unlikely that HP staffers have time to Google the name of every person who writes in. Rather, the optimist in me wants to believe that even big corporations are willing to do the right thing when it comes to customer service–though sometimes you have to appeal to a "higher power" to make that happen.
My advice to you: If you think you've gotten a raw deal on a product or service, and you're not making any headway through the usual channels, a politely worded letter to the big boss might just do the trick.
Bypass Company Phone Menus With Fonolo
Some hassles arise from your PC, and some you solve with your PC. This one falls in the latter category.
If you've ever called a company–an airline, a cable provider, a telco, etc.–you know what a pain it can be to navigate their touch-tone menus. "Press 1 for English. Press 2 for the Billing Department. Press 7 for Account Changes. Press 4 if you've decided to give up." And so on. Surely your time could be better spent than wading through a bunch of menus just to reach a live human.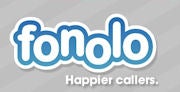 Fonolo does the wading for you. In other words, it helps you bypass companies' automated phone trees. Just search for the company you want to call (Comcast, Dell, TiVo, etc.), then choose from the available menu options: Main Menu, Technical Support, etc.
Next, you enter your phone number. Fonolo places the call on your behalf, navigates you to the selected destination (which it refers to as "deep dialing"), then calls you to establish the connection. Easy-peasy.
There are other perks as well. By signing up for a free account, you can have Fonolo automatically enter your account number(s) and create a detailed call history, complete with notes and even a recording of each call.
Alas, the service doesn't always save you a lot of time. With Comcast, for example, the best Fonolo can do is land you at the main phone-tree menu. Still, it saves you the trouble of having to look up the company's phone number on your own, and the call history/recording features could come in very handy if you're trying to resolve a product or service problem.
You don't have to be tied to your PC to use it, either; there's also a free Fonolo app for iOS.
If you've got a hassle that needs solving, send it my way. I can't promise a response, but I'll definitely read every e-mail I get–and do my best to address at least some of them in the PCWorld Hassle-Free PC blog . My 411: hasslefree@pcworld.com . You can also sign up to have the Hassle-Free PC newsletter e-mailed to you each week.