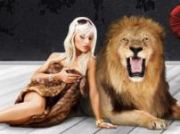 Online dating has no shortage of superficiality. But there's superficial, and then there's BeautifulPeople.com — a dating site where users rate the physical attractiveness of applicants and if the consensus is "ugly," the user isn't granted access.
BeautifulPeople.com reported that due to a recent hack, some 30,000 "less than aesthetically pleasing" people had their profiles approved even though they weren't on par with existing registrants. The virus, which was supposedly perpetrated by a "disgruntled former employee," was given the name "the Shrek virus." So BeautifulPeople.com kicked them out — or did they?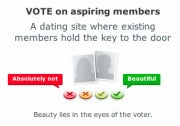 Reading comments by the managing director of BeautifulPeople.com, Greg Hodge, to The Guardian, one can't help but assume that this hack is a PR campaign. Here's a taste of Hodge's statements:
When asked why he exiled the mistaken members, he said: "We can't just sweep 30,000 ugly people under the carpet."
He claimed to feel "very sorry" for the "unfortunate people who were wrongly admitted to the site and believed, albeit for a short time, that they were beautiful."
Hodge added that BeautifulPeople.com will set up a helpline with counselors to help the rejected cope with the discovery that they aren't as breathtaking as some dopey-eyed silver-haired foxes.
BeautifulPeople.com has not commented on the suspicions of security firm Sophos that this hubbub is just a way to troll for sign-ups and feed inordinately inflated egos through the power of rejection. But if the BeautifulPeople.com hack isn't real, maybe someone should call a hacker hotline and get that going.