Don't look now, but Facebook may be planning a music service that pushes users out of their comfort zones.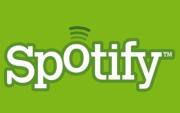 Facebook's music offering would involve Spotify as previously suspected, along with other music services. And as you might expect, the service would be all about looping users into the listening habits of their Facebook friends.
This is all rumor for now, but GigaOM's Om Malik claims to have an in-depth scoop on Facebook's music features. Music playback will be controlled directly from Facebook, with persistent play and pause buttons that hover near the chat icon. Users who subscribe to Spotify or other partner services will see a new tab called Music in Facebook's left-hand column, which leads to a music dashboard. That's where things get interesting.
In this dashboard, users will reportedly see what their friends are listening to at the moment and what songs they're previously played. If the user has recommended songs or listed them in his or her profile, notifications will appear when friends listen. The dashboard will also display music recommendations from friends and top songs and albums among the user's social circle.

If this information is accurate, Facebook is going far beyond the integration that already exists with Spotify and other music services. Instead of simply letting users share information about the songs they're currently playing, Facebook may share users' entire listening histories with friends. Automating that process could be useful for music buffs who value their friends' musical tastes, but it could also be unsettling for people who'd rather keep their listening habits private.
So the question, as usual, is whether Facebook will take an opt-in or opt-out approach to music. If Facebook begins broadcasting users' listening habits without consent, there will be another privacy backlash, but this is how Facebook operates. Forcing new features on users and hoping for forgiveness is easier than asking for consent up front and risking obscurity. Music, I'm guessing, will be no different.
Follow Jared on Facebook and Twitter as well as Today @ PCWorld for even more tech news and commentary.