Bitcoin (BTC) owners got a shock on Sunday when the digital currency's value suddenly plummeted from more than $17 to just pennies on a popular Bitcoin exchange.
Mt.Gox, the exchange in question, quickly suspended trading and released a statement blaming the price drop on a compromised Bitcoin user account. Things got worse when hackers exposed Mt.Gox's user database online, including user names, e-mail addresses, and encrypted password data. Mt.Gox says the encrypted password data should be secure from cracking unless you used a particularly weak password.
Mt.Gox plans to reopen Bitcoin trading on Monday evening around 10 p.m. Eastern Time, after pushing back its planned reopening several times. The exchange also says all Bitcoin trading that happened after the price crash around 2 p.m. Eastern Time on Sunday would be rolled back. Bitcoin value will return to around $17.50 per BTC once the site goes live again, the exchange said. Mt.Gox users will also be required to enter a new password once trading resumes, and the site says it is implementing a stronger password encryption algorithm for added user security.
Hong Kong Sell-Off
On Sunday, hackers sold all the currency in a compromised user account containing a large amount of Bitcoins. The criminals then bought the Bitcoins back just after selling them; it's not clear if the hackers used the same Bitcoin account or a different one to buy back the digital currency.
After repurchasing the Bitcoins, the hackers tried to cash out the account, but due to security measures were able to get away with only $1000. Mt.Gox isn't sure where the hackers were located, but said the compromised account was traced to an Internet protocol address based in Hong Kong.
Database Leak
Several hours after the price crash, Mt.Gox discovered that hackers had stolen the exchange's user database after compromising the computer of "someone who performs audits on [Mt.Gox's] system." It's not clear if the price crash was directly related to the database theft.
Protect Yourself
If you are a Mt.Gox user, the site warns you to change the passwords for any online accounts where you use the same password as Mt.Gox.
The exchange also warns you not to respond to, follow any links, or download documents from any e-mail message that claims to be from Mt.Gox. Finally, Mt.Gox says that as a precaution it is working with Google to lock down any Gmail accounts associated with Mt.Gox users.
Bitcoin Soft Currency?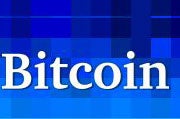 Bitcoin may be a popular currency among technophiles, but the digital currency has suffered a number of recent setbacks. This is the second time in weeks that Bitcoin has been hit by a financial crisis. On June 10, the digital currency lost nearly 31 percent of its worth from around $28.92 per BTC to $20.01, according to DailyTech.
Last Friday, security firm Symantec also warned about a Bitcoin-stealing Trojan active on the Internet. That bad news was preceded on Wednesday by one Bitcoin user's claim that he was the victim of fraud losing $25,000 BTC to malicious hackers.