Have you ever purchased a new laptop, only to have a faster, sleeker model came out just a few days later? That sinking feeling you get when you find out you no longer have the latest and greatest gadget is called buyer's remorse–and there might be a cure for it now.
A new Website called Decide.com says it has monitored electronics price fluctuations and scoured the online rumor mill for over a year, so it can answer one important question about your next gadget purchase: when should you buy?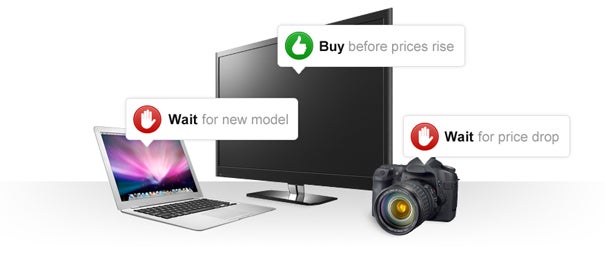 Research from the site shows that in 2010 a new laptop was released every four hours, a new TV every fifteen hours and a new camera every couple of days. Decide.com has collated this data against price observations from thousands of sellers and rumors from blogs, and turned it into an information tool for savvy shoppers.
So how does Decide.com work?
The Website allows you search for a specific gadget (limited to TVs, cameras, and laptops at the moment). Take, for example, the MacBook Air, which has been rumored over the past week or so to be due for refresh next month.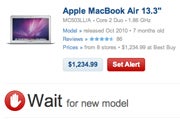 Decide.com currently advises customers not buy a MacBook Air, but wait for a new model, rumored for July. You can also see a visual timeline of the MacBook Air iterations and click through links to the latest rumors on the product.
In a similar fashion, the Website advises consumers wait to buy a Canon SX30IS 14.1MP because prices are expected to drop within two weeks, and that consumers buy a Panasonic VIERA 50″ Plasma now, before prices rise.
Decide.com also has a mobile version of the site, which should come in handy next time you are in Best Buy. The site would be even more helpful, however, if the gadgets were not limited to laptops, TVs, and cameras (Decide.com says expanding the product lineup is on their task list).
As for accuracy, only time will tell how precise Decide.com is–its predictions may only be as strong as the weakest link in the online rumor mill.
Follow Daniel Ionescu and Today @ PCWorld on Twitter