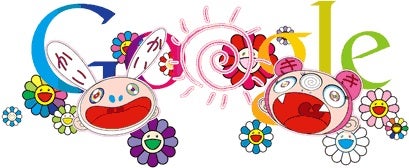 Google is celebrating on Tuesday the longest day of the year and the first day of summer with a Summer Solstice Google Doodle from Japanese artist Takashi Murakami. At 1:16 p.m. Eastern Tuesday, the Earth's Northern Hemisphere will be the closest it will come to the sun all year.

But while the Earth's Northern inhabitants are getting ready to hit the beach, Google hasn't forgotten that residents of the Southern Hemisphere are hunkering down for winter. So residents of countries such as South Africa, Chile and Argentina on Tuesday get to see a Winter Solstice Google Doodle also by Murakami.
Murakami is known for his sculptures and paintings that are highly influenced by Japanese Anime culture. The artist was named to the Time 100 in 2008, and worked with designer Marc Jacobs on reimagining the monogram of the French design house, Louis Vitton.
Topsy-Turvy Seasons
Google also celebrated June's Summer and Winter Solstice in 2010 with four different doodles for each hemisphere, with the eight doodles showing a different seasonal scene.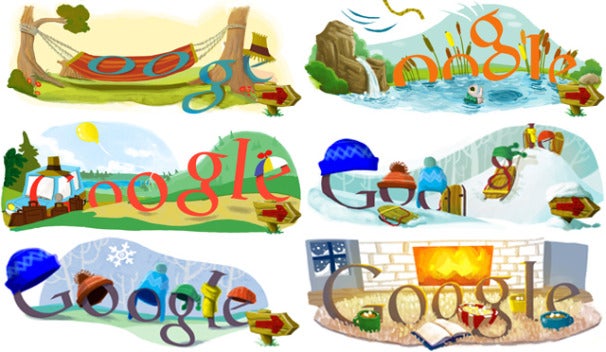 The search giant did something similar in 2009, showing a different seasonal doodle in the northern and southern parts of the Earth.

But in 2008 Google offered only a Summer Solstice doodle–the first time the company marked the seasonal event.

Beyond marking the first day of summer and being the longest day of the year, the Summer Solstice is also an important day on the Pagan calendar. For more than 100 years, people have gathered at Stonehenge in England to celebrate the Summer Solstice. This year, an estimated 18,000 people gathered at the historical monument on early Monday to welcome the new day, according to The Telegraph.
Connect with Ian Paul (@ianpaul ) and Today@PCWorld on Twitter for the latest tech news and analysis