If you want an unlimited smartphone data plan, you're running out of options.
Starting in July, Verizon Wireless will discontinue its unlimited data plans for new subscribers, All Things Digital reports. The nation's largest wireless carrier has hinted at the switch for more than a year, but has now narrowed down its timeline to next month.
Although Verizon hasn't commented on pricing or the exact timing, a report by Droid Life says that starting July 7, a basic 2 GB plan will cost $30 per month, compared to $25 on AT&T. Verizon will reportedly offer more expensive tiers for people who want more data, including 5 GB for $50 per month and 10 GB for $80 per month. Overages will cost $10 per GB, Droid Life reported, and tethering will cost an additional $20 on top of existing tiers while providing an extra 2 GB of use.
The bright side of this, for families at least, is the possibility of shared data plans, which Verizon has teased but not described in detail. Like the shared voice and text plans that many carriers already offer, a family data plan would presumably save money for families who are willing to part with unlimited data and can keep their usage in check.
Verizon's switch to tiered data will leave Sprint as the only major U.S. wireless carrier to offer unlimited data. AT&T scrapped unlimited data in July 2010. T-Mobile's tiered data plans are technically unlimited, but users get throttled after hitting their data caps.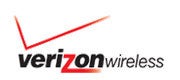 So what's a bandwidth-loving smartphone user to do? Besides Sprint, there's Virgin Mobile, which sells a $150, contract-free Android smartphone with unlimited data starting at $25 per month, with higher price tiers for more voice minutes.
Verizon customers can also hang on to their existing unlimited plans for dear life, as the tiered prices only apply to new subscribers. If the rumored pricing is accurate, Verizon's offering very little incentive for customers to make the switch.
Follow Jared on Facebook and Twitter for even more tech news and commentary.