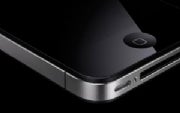 Apple is cooking up a new iPhone for September that will feature a better camera and zippier processor, according to online rumors. The next iPhone will reportedly feature the company's A5 dual-core processor and an 8 megapixel rear-facing camera. Apple may also be testing a new iPad that includes a retina display similar to the screen on the iPhone 4, according to Bloomberg.
Apple has launched a new iPhone every year in June since the smartphone's debut four years ago. For 2011, however, the company decided not to follow its typical release pattern. Nevertheless, most Apple watchers still expect the company to introduce a new device before the holidays.
The assumption is that Apple will introduce a new handset along with iOS 5, the latest iteration of its mobile operating system. Apple announced in June that iOS 5 would be publicly available in the fall for the iPad, iPad 2, iPhone 4, and iPhone 3GS. Launching a new device along with an iOS refresh is also Apple's usual M.O.
Radical rumor
Bloomberg's report comes on the heels of a separate rumor Tuesday that Apple would launch a new iPhone featuring a "radical new case design." The rumor, courtesy of Boy Genius Report, said the company could release the new device as early as August or possibly in September. No other details were available, but the supposed new design is similar to an earlier rumor that Apple's next iPhone would have a teardrop shape.
Whither the iPod?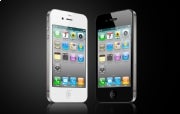 If Apple does release a new phone in the fall, the move calls into question what the company has planned for its iPod lineup including the Touch, Nano and Shuffle. The fall is usually when Apple updates its iPods and adds new features to iTunes. In 2010, Apple introduced new iPods, the music-centric social network Ping, a new version of iTunes, and the second-generation version of Apple TV.
But refreshed iPods do not generate as much excitement as they used to, so using the iPhone to headline its fall event and having iPods play a supporting role may make more sense. It's also not clear if Apple will introduce a new iPad during the fall event since, for the past two years, Apple has launched its tablet device in January.
Bloomberg's report suggests a new iPad in the fall may be a possibility, and there have been previous rumors about a third iPad before the end of the year. But after Apple called 2011 "The Year of iPad 2" most rumors about a so-called iPad 3 died off.
Whatever the fate of the next iPad, it looks like a new iPhone will be heading your way at some point in the next three months. And until we get there you can bet we'll be seeing a lot more iPhone rumor goodness.
Connect with Ian Paul ( @ianpaul ) and Today@PCWorld on Twitter for the latest tech news and analysis