It's no secret that the new Unity interface in Ubuntu 11.04 "Natty Narwhal" has been less than entirely successful at pleasing some fans of Canonical's free and open source operating system.
That, indeed, is why I've written recently about alternative Linux distributions–like Linux Mint–and alternative desktops that could offer a more compelling option for some.
Earlier this week, however, it was pointed out by TuxRadar in a post, "Is Ubuntu on the Way Out?" that Ubuntu has slipped in popularity over the past month in the rankings that are continuously updated on DistroWatch. In fact, during that time, Mint has pushed Ubuntu out of DistroWatch's No. 1 spot, and Fedora has moved up to No. 2.
Ubuntu, meanwhile, has now slipped down to third position for the month, marking the first time in a very long time the distribution has held anything but the No. 1 crown.
A Discouraging Month
Now, it's important to recognize that this is just one month's worth of data–not much, in other words, in the grand scheme of things.
It's also worth pointing out that all of the Linux distributions in the top five spots have lost ground over the past month, according to DistroWatch–even those that now occupy the top positions. Some of the lesser-known ones, meanwhile–like CentOS, Scientific Linux and Bodhi–have experienced gains.
Still, given how steadily Ubuntu has held the top spot before this, it's only natural to wonder what is going on.
For New Users–or Experts?
Discussion of the findings, as one might expect, has been pretty active in the Linux world.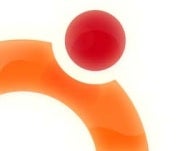 Some commenting on TuxRadar, for instance, have suggested that power users are moving to other Linux distributions. Others have suggested the reverse–that new users are being put off by the controversy surrounding Unity, leaving Ubuntu for those who already love it.
Then there was the intriguing suggestion that Ubuntu is simply becoming "normal."
Newbies Are Still a Minority
I really like Ubuntu, but I tend to agree with those who suggest it's the experienced users who are straying away. With a change as big as Unity, some of that was bound to happen.
I do, however, think Canonical's mobile-inspired approach with Unity makes a lot of sense for giving brand-new Linux users something familiar to connect with. As I've said before, I think Ubuntu is positioning itself as a Linux for newbies, and that's something the Linux community has long needed.
Falling figures on DistroWatch are simply a sign that these new users are still outnumbered by experienced ones when it comes to weekly and monthly downloads. Thus, Mint and Fedora are getting a relative boost as more longtime Linux fans give them a try; alternative desktops such as KDE are no doubt getting a similar boost, I'd bet.
There's also the fact that Ubuntu is increasingly getting preloaded on retail computers, thereby bypassing DistroWatch's counting process altogether.
Big Shifts Take Time
In any case, I don't think Ubuntu is on its way out. Quite the contrary: I think it's serving a critical purpose by tapping the mobile paradigm and helping users cross the divide from the Windows side.
That kind of migration, however, is going to take some time to be reflected in the popularity ratings. Let's check back with DistroWatch in a few months and see where things stand then. I'm betting it will be a significantly different picture.