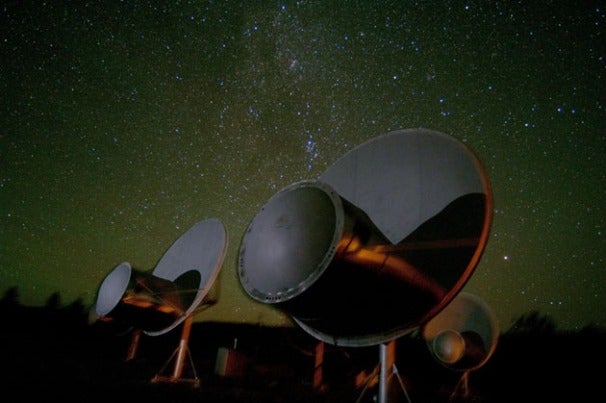 If you were saddened by the shut down of the SETI Allen Telescope Array (ATA) last April, you should be happy to know its coming back–if it can get enough crowdfunding going, that is.
The SETIstars group is working to raise enough money to bring the telescope array online again to search for alien life for another year. The goal is to fundraise $200,000 on their site, so let's all help and pitch in with our donations!
The ATA in Northern California is comprised of a series of 42 small dishes used for researching radio astronomy and searching for evidence of extraterrestrial civilizations. The Array was put into hibernation last April due to a lack of funding when State and the National Science Foundation contributions were significantly cut.
Like this? You might also enjoy…
Get your GeekTech on: Twitter – Facebook – RSS | Tip us off