Box.net announced new integration with Google Docs today. The move combines the online, cross-platform storage of Box.net with the Web-based productivity applications of Google Docs to deliver an online content and collaboration solution to rival Microsoft Office 365 and the features of SharePoint.
Box.net co-founder and CEO Aaron Levie explains in an Inside the Box blog post, "Beginning today, Box's 6 million users can easily create and collaborate on Google Docs and Spreadsheets from within Box, as well as edit the existing 50M+ Word and Excel files already stored on our platform. Google Docs enable entirely new forms of collaboration–like concurrent editing–that are impossible within desktop applications, and now these capabilities are easily available to Box users."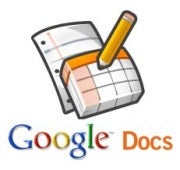 "We're moving towards a future where cloud documents eclipse those tethered to desktop applications, and at Box, we're accelerating this shift for our entire user base by bringing Google's collaborative documents to Box's content management," said Levie in the Box.net press release announcing the Google Docs integration. "The true power of the cloud is unlocked through deep integrations such as this, and we're betting that platforms built around openness will triumph over the closed, proprietary approach that enterprise vendors have traditionally embodied."
That "closed, proprietary approach" is a thinly-veiled shot at Microsoft. Microsoft has been promoting the upcoming Office 365 service for some time now. Office 365 is expected to officially launch at a Microsoft event in New York on June 28, and includes Microsoft Office tools, as well as Exchange, Lync, and SharePoint. With per-user pricing that is quite reasonable compared with implementing and maintaining the necessary infrastructure internally, Office 365 paints a compelling business case.
One area where Microsoft lags the Box.net / Google Docs alliance, though, is in cross-platform functionality. Microsoft is working diligently to extend Office 365 to platforms beyond just Windows PCs and Windows Phone 7 smartphones, but it is playing catch-up to entities like Google and Box.net that have staked their entire business model on delivering Web-based, platform-agnostic solutions.

Microsoft seems intent on steering individual consumers to use the SkyDrive online storage, and for organizations using Office 365 to embrace the SharePoint functionality. Those are both viable solutions for online storage and collaboration, but trying to corner customers into using Microsoft-centric solutions could lead some organizations to seek alternatives. This is especially true of companies that have already invested time and effort on some other cloud storage service like Box.net, Dropbox, or SugarSync.
My own experience with Google Docs demonstrates that Google still has some work to do when it comes to maintaining document formatting for Microsoft Office file formats. But, the fact that my files are currently backed up and stored on Box.net puts me in the middle of this little soiree. I prefer Microsoft Office and Microsoft Office 365 to Google Docs, but I don't really want to move all of my files or be forced to use Microsoft solutions.
Ideally, Microsoft would open up the API and let third-parties like Box.net integrate with Office 365 so that the tools of Office 365 can work seamlessly with the file storage of Box.net.