Right on the heels of a rash of copyright lawsuits, comes the news that your Internet Service Provider may soon become an attack dog for the film and recording industry, according to an online report. Major U.S. ISPs including AT&T, Comcast and Verizon are reportedly close to an agreement with the entertainment industry to monitor how you use your Internet connection and punish you if you step out of line. The plan, which has not been finalized, calls for a "graduated response" to stop users from pirating video, music and other copyrighted content. Punishments can include bandwidth throttling and restricted Web access, according to CNET.
Here's how the plan would work: rights holders keep an eye out for copyright material being traded over peer-to-peer file sharing such as BitTorrent. The companies would then identify the pirates trading the material (presumably by IP address), and alert the ISP about the scallywag sailing their digital shores. The ISP would then send you a notice called a Copyright Alert, CNET says, warning you about your actions.
Reeducation camp
If you fail to heed the warning (and any potential subsequent warnings) you would then be subject to restrictions on your Internet service, as mentioned above, until you stop trading in copyrighted files. If that wasn't bad enough, the ISP could even go so far as to ask you to participate in a program that educates you on "copyright law and the rights of copyright holders."
There's no word on what the process would be for reintegration after you complete copyright reeducation camp. But I'm guessing your ISP restrictions won't be lifted until you declare your love for Big Brother and the Party.
The White House reportedly played an important role in encouraging the ISPs and the entertainment industry to come to an antipiracy agreement, according to CNET.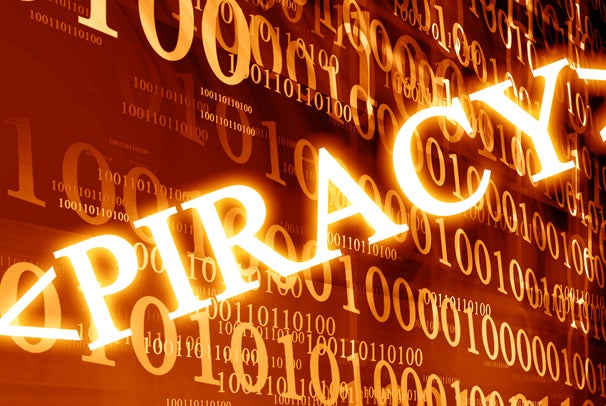 Here we go again
This is not the first time reports about a plan like this have appeared. In December 2008, the Recording Industry Association of America said it would start working with US ISPs to track down copyright offenders. Under that plan, the ISPs would send you warnings about copyright infringement and if you didn't heed the notices, your Internet service would be suspended. In 2009, PCWorld confirmed that AT&T, Comcast and Cox were working with the RIAA in some form to combat piracy.
The new "graduated response" plan reportedly does not include an option to cut off Internet access for habitual pirates. A recent United Nations report condemned the practice of cutting off a users' Internet access through graduated response and three-strikes laws. Those punishments are a violation of international treaties on human rights, according to the UN's special rapporteur on the promotion and protection of the right to freedom of opinion and expression. However, those treaties typically affect the actions of governments, not private corporations.
Government actions or not, the end result is the same: the entertainment industry would be able to negatively impact how you connect to the Internet.
Connect with Ian Paul ( @ianpaul ) and Today@PCWorld on Twitter for the latest tech news and analysis