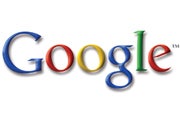 The Feds have finally come a-knocking on Google's door. Will this become the tech story of the decade, much like Microsoft's antitrust case was in the 1990s? Only time will tell. Here's a FAQ to get you up to speed on what the FTC inquiry may really mean.
Why is the FTC investigating Google?
The agency has not released details on the nature of the inquiry, but, according to the Wall Street Journal, the inquiry is over whether or not Google has abused its market-leading position in search advertising. The investigation may look into whether Google's own services get preferential treatment in web searches, thereby giving the company an unfair advantage.
Who is behind the calls to take on Google?
Consumer groups asked the Justice Department last year to look into Google's position in the search advertising market. The company is also the target of investigations in at least four states, including Texas, California, New York, and Ohio. An antitrust probe has been ongoing in Europe for over a year.
How is Google defending itself?
Google acknowledged the FTC investigation Friday, and then laid down a set of principles that it said governs the way it does business. It claims it does what is best for the user, and says that it encourages loyalty within its products, but does not "lock" users in. It also ensures it labels all advertisements clearly, and aims to be as transparent as possible as to how its search engine works.
What could this mean for me?
Because of how early on in the process we are, it's hard to say. If it follows a similar path to that of the Microsoft antitrust settlement, it may involve the company bowing out of some sectors of the market and allowing third-party companies more access to its users. Or, in the most extreme example it could mean a break-up of the company altogether (note: this is very unlikely).
When will the FTC take action?
That's hard to say, but it could take a long time, if we look to the Microsoft antitrust case as an example. The first inquiries into Microsoft began in 1991, with an investigation by the FTC for anticompetitive practices. An actual trial on antitrust charges did not begin until 1998, and a settlement was not reached until 2001. In other words, it could be a long time before we see any resolution in this case.
For more tech news and commentary, follow Ed on Twitter at @edoswald and on Facebook.