Hacking Sony apparently didn't stop George Hotz from landing a job at Facebook.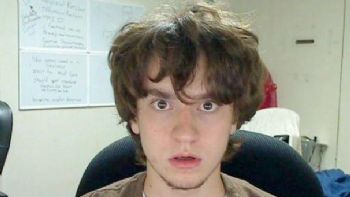 Techunwrapped revealed that Hotz, the hacker known as Geohot who pioneered jailbreaking the iPhone and became embroiled in a lawsuit with Sony after publishing the PlayStation 3's root keys, has taken a position at Facebook.
Joshua Hill (P0sixninja), a member of the Chronic-Dev Team — the group responsible for greenpois0n, the premiere iOS jailbreak software — said in a video that Hotz declined an iOS jailbreak challenge (finding a boot ROM exploit in the iPad 2) to keep out of the media spotlight and also to focus on his new job at Facebook.
Then Gabe Rivera of Techmeme confirmed Techunwrapped's report in a tweet by sending readers to Hotz's Facebook page, where, on June 22, Hotz wrote: "Facebook is really an amazing place to work…first hackathon over." Speculation has it that Hotz is working on the long-awaited Facebook app for the iPad.
Facebook's hiring of Geohot signifies a shift in corporate temperament when it comes to hackers. The days of lawsuits and retaliation may be ending as more tech giants partner with rather than punish the anonymous hunters on the Web.
Consider the actions of Microsoft. After a multitude of awesome projects stemmed from people tinkering with the Kinect, Microsoft opened its arms to hackers and then released the Xbox peripheral's SDK beta kit to the public.
Hotz's new employer won't make every hacker's problems go away, but it does mean that talent hunters and the companies they represent are wising up to how the Internet now works.