Best Buy has dropped the price of the Lenovo IdeaPad B570 to just $350, making this 15.6-inch laptop the least expensive laptop with a dual-core processor based on Intel's new Sandy Bridge architecture, according to Dealnews. The widescreen IdeaPad B570's target audience is business users looking for an affordable laptop.
This version of the IdeaPad B570 uses Intel's new Pentium dual-core B940 processor which, while based on Sandy Bridge architecture, is designed more for entry-level laptops. The Intel Pentium B940 has a 2.0 GHz processor speed, but it lacks the hyperthreading and Turboboost technology of its siblings, Intel's i3, i5, and i7 Sandy Bridge processors. Still, the Intel Pentium B940 retains the Sandy Bridge processors' advanced integrated graphics capabilities–one of the best features of Intel's new chips. You'll experience better video playback and graphics processing on the IdeaPad B570 than on laptops using older Intel chips.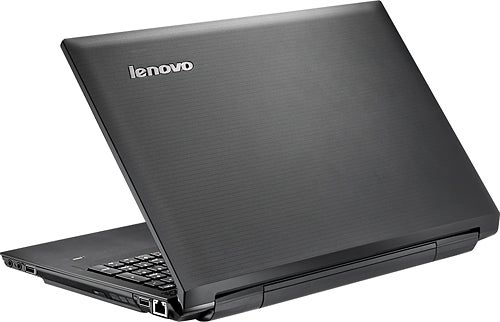 The IdeaPad B570 has the basic everyday specs for an entry-level laptop: a15.6-inch WXGA display with a native resolution of 1366 by 768 pixels, 4GB of RAM, a 500GB hard drive (5400 rpm), a multi-format DVD-RW, and 0.3-megapixel webcam. The laptop is also a decent size and weight for portability: it weighs 5.2 pounds and is 1.3 inches thick.
You could pick up a Lenovo B570 with second-generation Core i3 or i5 processor directly from Lenovo, but would have to spend $239 to $269 more, respectively. If you'd like to save that money for other things, you can get the $350 version at Best Buy now.
Follow Melanie Pinola (@melaniepinola) and Today@PCWorld on Twitter