At least once a day, I'll be sitting in front of my PC, with its nice big monitor and fast broadband connection, but I'll pull out my smartphone for a quick hit of information like movie times or a weather update. For some uses, a simple smartphone app is just more efficient than using your desktop's software. If the folks behind Pokki have their way, though, I'll soon be able to leave my Droid in my pocket because I'll have smartphone-style apps on my desktop.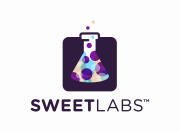 Pokki, which launches today, is a little bit of everything. Individual apps — there are eight at launch — are called Pokkies. But Pokki is also a platform for development of more apps and an app store to distribute those creations. The company behind Pokki, Sweet Labs, hopes to encourage developers to use smartphone app programming tools — HTML5 and JavaScript — to build simple, fast desktop apps.
The focus of Pokki's unveiling is the release of a software development kit to help app creators on their way. But Sweet Labs is priming the pump with a clutch of free offerings for Windows 7 machines, including Gmail, Facebook, Twitter, eBay, RSS and Groupon apps.
I got a chance to try out the initial Pokkies and I'm impressed with the idea, if not always with the execution. To me, the name Pokki had an unfortunate connotation of slow, but the apps themselves are anything but poky. I downloaded all eight apps and each one (after the initial download of the Pokki platform) took fewer than five seconds to download and install. That's remarkably fast.

Once they're on your system, some Pokkies start virtually instantly. Others take a second or two as they log into a network like Facebook or Living Social. Pokkies share a number of characteristics with their smartphone cousins. Many of the Pokkies give you real-time updates of the number of new messages or feeds in an account in numbers superimposed near their icons.
And like smartphone apps, Pokkies are designed to do a few things efficiently, rather than trying to offer every possible service. In the Living Social app, for instance, you can see a paragraph describing a deal on a climbing camp for kids, but if you want more information, the Pokki opens up the appropriate page on Living Social's site in your browser.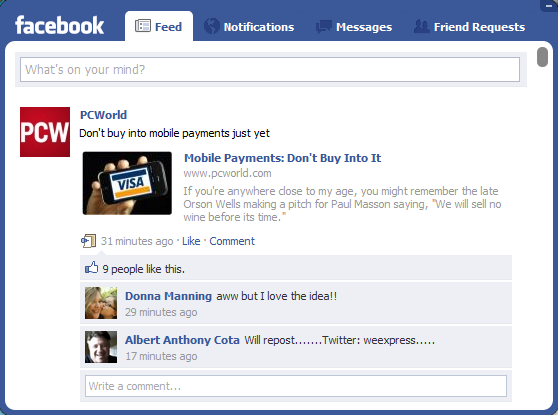 I encountered a few annoyances with the initial Pokkies, though. They all launch in relatively small windows — the average is probably about 4 inches by 6 inches — and you can't expand those windows. And once you click off to any other window — if, for instance, you follow a link in your Twitter stream — the Pokki disappears. When I relaunched the apps, they generally picked up right where I had left off, but it still required an annoying extra click and frustrated my habit of switching between programs with Alt-Tab.
And there are clearly some uses for which Pokkies make lots of sense and some for which they don't. The Pokkies for coupon sites Living Social and Groupon did a nice job of presenting a constrained set of what can be an overwhelming number of options. But I can't see any reason that I would use the Gmail Pokki on my desktop. It's well designed to mirror Gmail's look, but it doesn't have all of that service's latest features, like Priority Inbox and the People Widget, which automatically provides information about the person who sent you an email or who are cc'd on it. And given how quickly and relentlessly Gmail evolves, it's unreasonable to expect that any third-party app will be able to keep up. I like most of Gmail's changes, so I'll always prefer to access it in its full glory through a browser.
But that's okay. The point of Pokki's launch isn't really these eight apps. It's to encourage a new kind of software for the desktop. I'm not a developer, but I would think that making the development process on desktops closer to the one for smartphones — and presumably making it easier to port applications from one device to another — might capture the attention of some of the very smart coders who now write exclusively for mobile operating systems. And bringing some energy back into sofware development for PCs would be a very good thing indeed.