Google's Android operating system just hit a big milestone, with more than 500,000 new devices activated every day.
Andy Rubin, Google's vice president of mobile, posted the news on Twitter, adding that the rate of Android activations is growing by 4.4 percent every week. As GigaOM points out, Android hit the 400,000 activations per day milestone in May, compared with 100,000 daily activations a year ago. In other words, the little green robot is now growing faster than ever.
Here are few possible reasons for the growth:
AT&T shows Android some love
Without the comfort of iPhone exclusivity, AT&T has suddenly embraced Android with high-powered handsets like the Motorola Atrix 4G and the HTC Inspire 4G. The carrier has committed to offering a dozen Android phones and tablets this year.
Tablets make a contribution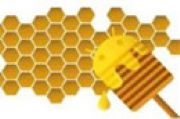 Android tablet sales have disappointed some manufacturers, but with Honeycomb tablets now on the market from Motorola, Samsung, LG, Acer and Asus, it's safe to assume that Android is getting some kind of boost from tablet activations — meaningful or otherwise.
Smartphones explode
In general, the smartphone market is growing like crazy. In the first quarter of 2011, smartphone sales grew by 85 percent, according to Gartner, with Android claiming the biggest share of the market. As people move from feature phones to smartphones, activations are going to grow for all smartphone operating systems, including Android.
Trouble looms
Android faces a serious threat even as Google flaunts the good news. As Needham analyst Charlie Wolf recently noted, Android reached its peak market share in March, and has since seen a slight decline, while the iPhone has grown. The obvious culprit is Verizon, which has sold the iPhone 4 since February. Nielsen data has also shown Android's share flattening in the United States.
With the iPhone 5 (or whatever it will be called) around the corner, another spike in iOS market share seems likely. I don't think that spells doom for Android, but it could put a dent in the operating system's growth.
Either way, with 500,000 activations per day, Android's not going anywhere. The horse race against Apple may be fun to watch, but it only shows that both operating systems can exist side-by-side, continuing to grow.
Follow Jared on Facebook and Twitter for even more tech news and commentary.