Sony hacker George Hotz a.k.a Geohot is reportedly working at Facebook after spending several years agitating technology giants. The news follows Hotz's antics this year when Sony sued him for distributing digital keys and a set of tools that would let you run illegally copied games on the PlayStation 3. Before his Sony showdown, Hotz was also one of the first people to jailbreak Apple's iPhone with a hardware unlock, although software tools that could do the same job soon replaced this method.
But now Hotz is going legit with a job at a major Internet company. While the news may be surprising to some, Hotz is not the first hacker to turn his digital antics into a job resume capable of winning a 9-to-5 gig and a regular salary. Here's a look at Hotz and five other notable hackers who have turned from digital rebels to the ultimate insiders.
George Hotz, Facebook engineer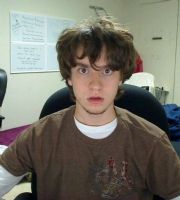 The hacker known as Geohot became known for pioneering iPhone jailbreaking, but is most famous for being part of the team that created a set of jailbreak tools for Sony's PlayStation 3. That achievement earned him a legal bout with Sony that ultimately ended with a permanent injunction against Hotz from publishing his PS3 jailbreaking tools. Hotz later wrote on his blog that he was officially boycotting Sony products. Rumor has it Hotz is hard at work on Facebook's rumored iPad app.
Chris Putnam, Facebook engineer
Hacking the PlayStation 3 isn't the only way to get the attention of Facebook's human resources department. In 2005, Chris Putnam and two friends created a worm that made your Facebook page look like a MySpace profile. Hilarity ensued and the worm was eventually tracked back to Putnam, who struck up a rapport with Facebook cofounder Dustin Moskovitz, according to Putnam. Several months later, Putnam moved to California to start work at Facebook. You can read the entire story as told by Putnam on Quora.
Michael 'Mikeyy' Mooney, Web app developer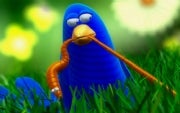 In 2009, 17-year-old Michael Mooney created a worm that spread across Twitter posting spam messages to user accounts. Mooney said he created the worm "out of boredom." Several days later, Travis Rowland, chief executive of exqSoft Solutions, an Oregon-based Web application company, was so impressed with Mooney's skills that he hired the bored, young hacker as a programmer and security analyst.
Owen Thor Walker, security consultant
New Zealand-based Owen Thor Walker was just 18 when he became the target of an FBI investigation for managing a botnet containing an estimated 1.3 million computers. Walker's botnet was responsible for millions of dollars in computer economic loss around the globe, according to the New Zealand Herald. After his arrest and trial, Australian telecom Telstra hired Walker for a 12-month contract to speak about security at board meetings and seminars, according to Western Australia Today. Despite his mad hacker skills, Telstra did not give Walker access to the company's internal network.
Jon Lech Johansen, doubleTwist Cofounder
Norwegian programmer Jon Lech Johansen helped create DeCSS one of the first programs that could remove a DVD's digital copy protection; he was 15 at the time. Police arrested Johansen after the Motion Picture Association of America filed a complaint against him over the creation of DeCSS. Johansen was ultimately cleared of all charges, but his exploits earned him the moniker 'DVD Jon.' Johansen also reverse engineered FairPlay, Apple's DRM technology, in 2004. Three years later, Johansen cofounded doubleTwist, a mobile app development company.
Kevin Mitnick, entrepreneur
Kevin Mitnick spent more than two years running from the law as the most-wanted computer criminal in the United States before his arrest in February 1995. The notorious hacker was responsible for numerous computer crimes including theft of proprietary software belonging to Motorola, Novell, Fujitsu, and Sun Microsystems. In 1999, Mitnick pleaded guilty to four counts of wire fraud, two counts of computer fraud and one count of illegally intercepting a wire communication. Mitnick was sentenced to 46 months in prison and was released in 2000 after spending nearly five years in prison. Despite his release, authorities did not allow Mitnick to have access to the Internet until 2003. Mitnick now runs his own information security consulting firm.
Connect with Ian Paul ( @ianpaul ) and Today@PCWorld on Twitter for the latest tech news and analysis.