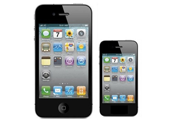 Every analyst, pundit, and curious bystander is pretty much convinced that Apple will debut its next-generation iPhone in August or September. Question is, will Apple introduce one iPhone or two?
According to Fortune, Deutsche Bank analyst Chris Whitmore, in a Monday note to clients, said that Apple may launch two new iPhones this fall: a high-end iPhone 5 for well-heeled customers; and an unlocked iPhone 4S, possibly priced near $350, targeted at users who prefer prepaid plans.
The two-phone strategy could allow Apple to reach a larger global audience, particularly in areas such as Africa, Asia, and Latin America, where the iPhone isn't a major player. It might also check Android's breakneck growth in the prepaid and mid-range smartphone markets.
Apple's Multi-Phone Challenge
But a two-iPhone strategy, while appealing to consumers, would pose challenges to Apple and its iPhone app developers, says IDC mobile analyst Ramon Llamas, who tracks the worldwide phone market.
The first challenge is that Apple is in a very good position today from a manufacturing perspective. The company can "concentrate its efforts on providing just one model and getting all the parts and components for that," Llamas told PCWorld via email.
A second new model with a different size–for instance, a mid-range iPhone 4S with a smaller display– could double the number of parts and components that Apple's manufacturing partners have to procure.
Another issue, Llamas points out, is that Apple already enjoys a healthy margin on its iPhones. Would Cupertino be willing to alter its approach by introducing a smaller model designed to build global market share?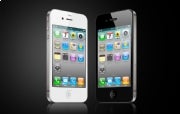 Apple has traditionally eschewed the low-price-leader strategy, focusing rather on premium products with profit margins that competing vendors would die for. Example: According to an April Bloomberg report, Apple had a 21.5 percent profit margin in its last fiscal year. Acer's margin, by comparison, was an anemic 2.3 percent.
The third challenge: Assuming the bargain iPhone's screen is smaller than the one on the premium model, app developers would have to modify their applications to fit a different screen size, writes Llamas.
Indeed, a one-phone strategy has helped Apple's iOS App Store grow dominant, as developers don't have to modify their apps to run on dozens of devices, as is the case in the Android world.
Hey, your guess is as good as anyone's. What's coming this fall: One iPhone or two?
Contact Jeff Bertolucci via Twitter (@jbertolucci ) or at jbertolucci.blogspot.com .