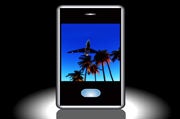 Travel season is nearly here, and although we all love our technology at home, using devices while you're away can be a hassle. Before you even start to pack your bags, check out the following tips–they'll help you enjoy your vacation while remaining connected. With these tricks and products, you can avoid some extra expenses, secure your luggage, and have enough juice to last the entire day.
Leave the Laptop at Home
Bite the bullet, and leave it behind. You don't need the dead weight. Everything and anything you need to do on a laptop–email, social media, itinerary management, Web browsing, movies, music, and image editing–is now possible on a smartphone or tablet.
The best part of leaving your laptop at home is that it allows you to carry a lighter bag, pack more clothes, or carry other tech. Plus, you won't have to worry about toting a laptop around or looping it to the hotel mini-fridge with a cable lock.
Pack a Pistol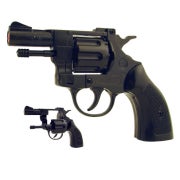 Okay, this is offbeat, but bear with me. If you're worried that the airline might lose your tech-filled bag, you can guard against the possibility by packing a gun with your electronics. Of course, I don't mean serious firepower, just a starter pistol typically used to shoot blanks as a signal for track meets and swim events.
Any baggage containing a firearm (even a starter pistol) must be transported in a locked and unmarked, hard-sided case. The case is processed under the TSA's heightened scrutiny. The extra attention ensures that the package remains secure and tracked all the way to its destination, which makes taking anything from the case almost impossible.
Not all airlines accept checked weapons, however, so verify your airline's policy and regulations first. At the airport, tell the ticket agent when you check in that you have an unloaded weapon to declare. You'll have to fill out a card and interact with TSA officials, who will lock your case and give you the key, so be sure to allow plenty of time.
Losing a firearm is a much bigger deal to the TSA than handling ordinary luggage, so taking these steps reduces the chances of your tech being misplaced to about zilch. You don't need a gun license to buy a starter pistol, which can start at as little as $20, nor do you need to register the pistol with the state.
Pack a Travel Transformer and Power Strip
If you are traveling abroad, your American voltage-fed plugs probably won't play nice with the hotel-room outlets in a foreign country. Kensington makes an International All-in-One Travel Plug Adapter that transforms into a plug for any socket and matches up to the voltage of any region.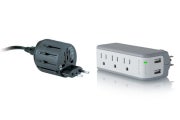 Even while you're traveling domestically, a power strip comes in handy for charging multiple devices and batteries in hotel rooms that are stingy with electrical outlets.
Try the Belkin Mini Surge Protector, which is small but gives you three outlets and and three USB ports.
Charge Your Tech on the Go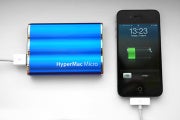 A portable battery is a great way to stay charged on the go if you can't get back to your lodgings and outlets. For Apple users, the HyperJuice Micro is a good option due to its small size and substantial power (3600 mAh, or enough to charge an iPhone 4 one and a half times), and it can charge anything with a USB port.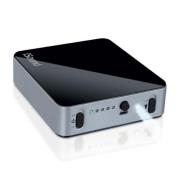 Another appealing choice is the iSound Portable Power Max ($130, 1600 mAh), or the less powerful and slightly smaller iSound Portable Power ($90, 8000 mAh). Both backup battery devices have five ports for charging any USB-powered device, and each is about the size of a portable hard drive.
Use a DSLR Battery Grip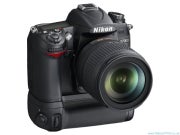 It's pretty easy to forget to charge your DSLR camera's battery–I know I have–but if you bring along an attachable battery grip, you can start shooting in less than a minute.
Just slap the grip onto the bottom (unless you are using a Nikon D3 or a Canon 1D), add a few AA batteries, and you are good to go.
A grip also adds more to the camera body to hold on to, and some models have controls to make taking portrait shots easier. In my experience, cheaper grips found on eBay work just as well as official grips, which can cost hundreds of dollars.
Try a Portable Card-Reading Hard Drive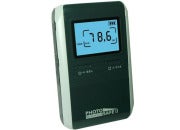 A high-megapixel DSLR capturing video at 720p can fill up a 64GB SDXC or CompactFlash card in just a few hours. One way to combat the overflow of data is to carry multiple memory cards.
But a card-reading portable hard drive–such as the $109 Digital Foci Photo Safe II, with 250GB of space–can be a much more economical and manageable option. If you have enough memory cards for the trip, a hard drive is a sure bet for ruggedized backup storage.
Bring a Fast Card Reader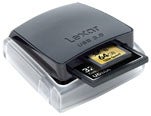 If you take a lot of photos, I strongly suggest getting a fast card reader to expedite data transfers. Consider the $50 Lexar Professional USB 3.0 USB Dual Slot Reader. USB 3.0 offers data-transfer speeds that are five times faster than USB 2.0. You want to be out touring, not transferring, right?
Avoid Data-Roaming Charges
Using data services on your smartphone outside of your home country can incur data-roaming charges, which can cost up to $11.70 per megabyte on AT&T. Meanwhile, Verizon charges as much as $20.48 per megabyte.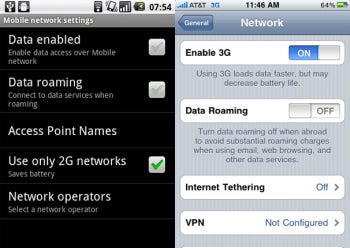 To avoid the charges, you can buy an international data plan from your carrier. Another tactic is to turn off data roaming in your smartphone settings, which will limit you to EDGE or basic cellular service. Alternatively, you could buy a prepaid SIM card with a data plan for your phone at the destination airport.
Use Google Voice Call Forwarding
Going with a temporary SIM or phone while you are abroad doesn't prevent you from accessing your regular number.
You can set up your regular mobile number with Google Voice call forwarding. That way, people who call can leave messages at an easily and cheaply accessible voice mailbox. If you want to call them back, you can set up a Google phone number or Skype for some inexpensive VoIP.
Set Your DVR Remotely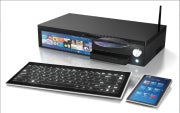 While you are away, you can set your DVR from the Internet via a smartphone or tablet. Most satellite and cable providers, including Comcast (iPad and iPhone), DirectTV (Android, BlackBerry, iPhone, Palm, Windows Phone 7), and Dish Network (Android, BlackBerry, iPad, and iPhone), have developed their own official apps for this purpose. If you're a broadcast watcher, you can get in on setting your DVR remotely if you use a TiVo and its corresponding iPad app.
Stream Your DVR Recordings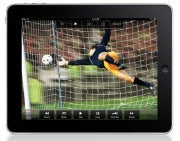 If you want to access your subscription-based streaming services (Amazon Instant Video, Hulu Plus, Netflix), you can rig up a Slingbox Pro HD to stream content from home.
All you need to do is connect a Slingbox to your DVR, or to your media center PC, before you leave for the plane. Then, you can stream the video onto your mobile devices using the SlingPlayer Mobile app.
Track Down Wi-Fi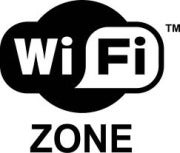 It's always good to know where a local Wi-Fi hotspot is while you're traveling. Install the free JiWire Global Wi-Fi Finder app on your smartphone. The company says that it can locate more than 500,000 free and for-pay Wi-Fi hotspots in 142 countries. The app is available for iPhone and iPod Touch, as well as for Android.
Related Articles
Have your own great travel tips? Please leave a comment and let us know. For more advice, see the following articles.