Lulz Security may be officially disbanded after 50 days of online hijinks including raids against the servers of NATO, the U.S. Senate, PBS and many others. But law enforcement officials are still actively searching for the rogue hackers. So far, however, it appears the law is coming up empty. FBI agents recently descended on the home of Iowa resident Laurelai Bailey hoping to find out more information about the February hack into security firm HBGary Federal, according to Gawker.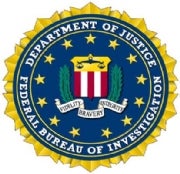 The hacker collective Anonymous officially carried out the HBGary hack, but LulzSec reportedly includes the Anonymous members who led the heist against the security firm.
After a 5-hour interview with Bailey, federal agents confiscated her hard drive, camera and other equipment. It appears Bailey came to the attention of law enforcement after an anonymous Pastebin posting identified her as a member of LulzSec. Bailey denies being a member of LulzSec, although she did reportedly participate in an online chat with LulzSec members and later leaked the chat online.
Bailey's interview follows the June 12 arrest of 19-year-old Ryan Cleary in the U.K. reportedly in connection with the hacker group. Police later charged Cleary for offenses under the U.K.'s Criminal Law Act and Computer Misuse Act. The teenager is accused of using a botnet to launch distributed denial of service attacks against the U.K.'s Serious Organized Crime Agency and other sites. After Cleary's arrest, LulzSec said via Twitter he was only loosely related to the group.
Police continue to chase after LulzSec, but so far the hacker pranksters have managed to evade capture. But the group may not be able to hide forever as investigators step up their efforts to unmask the digital gang.
Connect with Ian Paul ( @ianpaul ) and Today@PCWorld on Twitter for the latest tech news and analysis.