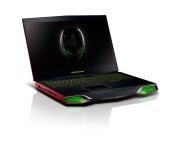 Nvidia has launched its GeForce GTX 580M high-end video graphics card for laptops, which the company claims is the "fastest notebook GPU ever." The new card, available in the Alienware M17x and M18x, boasts faster speeds and will allow gamers to play at full 1080p HD resolutions while still preserving some battery life via Nvidia's Optimus technology.
Nvidia PR manager Brian Burke told CRN that Optimus technology is the company's "biggest weapon." The feature auto-switches the GPU between discrete and integrated graphics processing, depending on workload. Included in the GeForce GTX 580M, this may mean you could get five hours of non-gaming battery life on notebooks designed for gaming, which is pretty impressive.
Still, for most gamers, performance is king. Nvidia claims the 580M is the fastest Microsoft DirectX 11 laptop GPU on the market, and has up to six times the tessellation performance (ability to render complex geometry) of any other laptop graphics card. Charts published on Nvidia's GeForce website show the 580M scoring over 16,000 points on the 3DMark Vantage benchmark.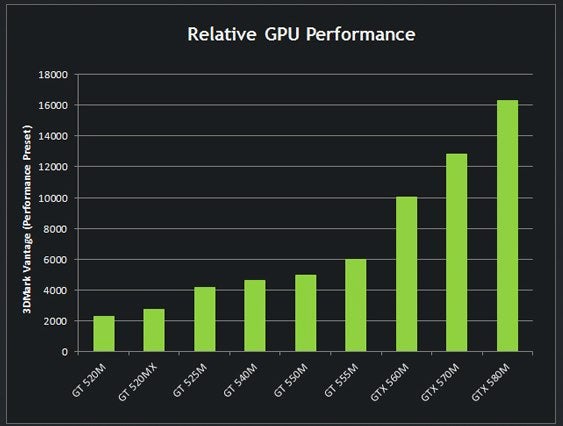 If that's not enough performance for you, the Alienware M18X comes with an option for two 580M cards. This should help you run any PC game you throw at it, even typically system-crippling Crysis 2.
Nvidia also introduced the GeForce GTX 570M GPU, which is 20 percent faster than the previous 470M graphics card and just a bit less of a show-off than the 580M.
Follow Melanie Pinola (@melaniepinola) and Today@PCWorld on Twitter