Whether Google says so or not, Google+ is a direct shot at Facebook, a social networking project that attempts, from the ground up, to let users control who sees what. But building a new social network in the Facebook era isn't easy–even for Google–so it's not surprising that experts and critics are at once excited and skeptical.
If you have no idea what Google+ is, check out PCWorld's hands-on impressions and list of notable features. Otherwise, here's a rundown of what people are saying so far about Google+:
Feeling the Love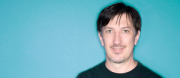 Here at PCWorld, Megan Geuss and Mark Sullivan were impressed with the service. "Google wants "Google+" to rival its number one arch nemesis–Facebook, and by the looks of things the search giant may have a fighting chance," they wrote, but wondered whether Google can succeed at pulling people away from Facebook.
The BBC's Rory Cellan-Jones came to a similar conclusion:
"As for me, I've enjoyed the couple of hours I've spent on this new network–but I'm not convinced I will be spending a lot more time there until I can be sure of finding the same stream of news, gossip, fun and trivia that I now experience on Facebook and Twitter," he wrote.
TechCrunch's MG Siegler likes Google+ enough to keep using it:
"Overall, I'm impressed by Google+ after day one," he wrote. "Of course, like many, I also had fairly low expectations of anything Google tried to do in the social sphere after Wave and Buzz. Still, I used Google+ for hours and kept coming back. And I have a desire to come back tomorrow. That's never a bad thing."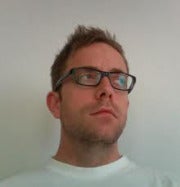 Siegler noted that many aspects of Google+ still need work. The Circles concept, in which users drop their contacts into big categories like "Friends" and "Family," makes sense, but it's not always clear who sees what, especially when random people start commenting on something you've shared with a friend, he said.
Over at GigaOM, Om Malik doesn't see a threat to Facebook in Google+, but says it could be a danger to other messaging and communication services. The "Hangout" video chat feature in Google+, which supports up to 10 users, he said, could be devastating to Skype. "I personally think Skype Video can easily be brought to its knees by Google Plus' Hangout," he wrote. "And even if Google+ fails, Google could easily make Hangout part of the Google office offering."
Not Feeling the Love
For starters, Danny Sullivan at Search Engine Land doesn't like the name: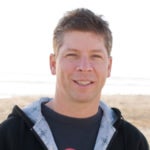 "Google+? Google+! I can't even question or exclaim about the bad name without it looking bad in writing," he writes. "Seriously, I'm cursing whoever made the final decision to go with Google+ as a name. Wasn't the Google +1 sharing service bad enough?"
Meanwhile, user interface designer UXBoy noticed how similar to Facebook the Google+ interface looks. He placed them side-by-side, so you can judge for yourself.
Dave Winer of Scripting News isn't pulling punches. In a blog post titled "Google Yawn," he dismisses Google+ as the product of a "huge scared angry corporation," "designed to meet the needs of the corporation that created it."
"The thing that makes Facebook great is that it incubated in the market with real users," Winer wrote. "It was made by real users. It was formed by actual use. One day at a time, one feature at a time, in public, every home run visible, and every mis-step."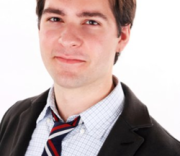 Over at ZDNet, Andrew Nusca warns against the whole idea of reading social network reviews in the first place (ahem), noting that these same experts praised Google Buzz as a game-changer and a practical tool–shortly before the status update service faded into obscurity.
"So when it comes out, give it a shot. Decide for yourself. Then ask yourself why you'd need to read a review about a social networking service in the first place," he writes.
Follow Jared on Facebook and Twitter for even more tech news and commentary.