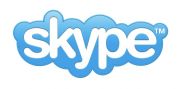 Today Skype updated their Skype for Android app to include Skype Video Calls. Skype users on Android can now video chat with any of the million other Skype users in the world, as well as make affordable international phone calls using Skype Credits.
Unlike Apple's FaceTime, Skype will allow you to make calls over both Wi-Fi and 3G so users are not tied to a hotspot or their homes and can make video calls while on the go. Skype's mobile app on iOS already had the capability to make video calls; though it was limited to just the iPhone 4 and 4th generation iPod touch (iPad 2 support is supposedly coming later).
Before you go reaching for your phone, there are a few things you should be aware about though: as of now, Skype only supports video calling on a small handful of Android devices (you can see the full list on their download page) though they promise to add more as time goes on.
The second thing you should be careful of is going over your data plan. Even though you can make calls over 3G, chances are you'll want to stick to Wi-Fi networks in order to avoid outrageous fees if you go over your data limit.