Japan's KDDI is installing more than 100,000 Wi-Fi hotspots that smartphone users will be connected to automatically for data services, offloading traffic from KDDI's cellular network.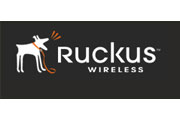 The operator is using equipment from Ruckus Wireless and has already installed 10,000 access points. It is able to install the access points quickly in part because it is using WiMax for the back-haul. By mid-2012, it expects to have more than 100,000 access points installed, according to Ruckus, which plans to announce the project Tuesday.
As more mobile customers use smartphones and applications that consume data, mobile networks are struggling to keep up. Operators are considering a number of options for boosting capacity and coverage, including small cellular base stations called femtocells, and Wi-Fi.
Subscribers to KDDI's flat-rate plans will automatically be attached to one of the Wi-Fi hotspots rather than use the cellular network, Ruckus said. Customers will need special software on their phones. Existing customers can get the software by visiting a KDDI web site from their phone. New customers will receive phones with the software preloaded.
Once customers have the software, "the phone automatically recognizes and logs on to any available access point," said Steve Martin, vice president of engineering for Ruckus.
For now, the software, which KDDI developed with Ruckus, works only on Android phones. But the operator plans to enable the service on other phone platforms too, Ruckus said.
Rather than use wired connections, like fiber, to connect the Wi-Fi access points to the Internet, KDDI is using its WiMax network. It is connecting a USB radio, like the kind customers of its WiMax network use with their laptops, to the access point in order to wirelessly send traffic from the Wi-Fi network.
"It's a massive undertaking, so this is a way to get an extremely fast roll out," Martin said. Over time, KDDI can install fiber or other high-capacity backhaul technologies as needed, instead of using WiMax.
Ruckus offers a gateway that helps mobile operators unify the Wi-Fi network with their cellular network with backend functions like usage thresholds, quality of service, security and billing, but KDDI won't begin installing those until later this year. It needs to first implement a new kind of authentication method in its network, Ruckus said. KDDI's CDMA (code division multiple access) network does not use the kind of authentication used by GSM (Global System for Mobile Communications) networks and supported by Ruckus.
KDDI is, however, using Ruckus' FlexMaster global Wi-Fi management system, which automatically configures access points when they are first connected. That is also helping KDDI to build the network quickly, Ruckus said.
KDDI is installing the access points at shops across the country, including Toyota dealerships. It will make various arrangements with the store owners, including offering them free Internet access via the hotspot, Ruckus said. In other cases, it may share revenue based on customer usage with the store owner.
While many operators have created Wi-Fi hotspots to ease the load on their cellular networks, end users typically have to manually attach to the Wi-Fi network. Some operators have used technology known as Unlicensed Mobile Access to allow for seamless roaming between the networks, but that requires special phones and can be expensive and complicated to deploy.
Standards bodies are working on another standard for uniting cellular and Wi-Fi networks, but in the meantime, Ruckus developed its own system. The standard is important, however, so that customers will be able to roam onto Wi-Fi networks owned by operators other than their own, Martin said.
Nancy Gohring covers mobile phones and cloud computing for The IDG News Service. Follow Nancy on Twitter at @idgnancy. Nancy's e-mail address is Nancy_Gohring@idg.com