The view from inside RIM is pretty bleak these days. At least that's picture painted by an open letter to the company's management, purportedly from a high-level employee at the company.
"I have lost confidence," the letter begins. "While I hide it at work, my passion has been sapped. I know I am not alone — the sentiment is widespread and it includes people within your own teams."
The manifesto makes an apparently sincere plea to turn the struggling company around, noting that RIM is ". . . in the middle of major 'transition' and things have never been more chaotic. Almost every project is falling further and further behind schedule at a time when we absolutely must deliver great, solid products on time."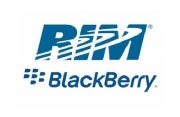 The letter switches back and forth between referring to its author as "I" and "we," making it appear as though more than one employee was involved in its drafting, although it is signed simply 'A RIM Employee.'"
The bulk of the letter centers around eight broad suggestions for places where the company can improve, under subheads like "Focus on the End User Experience," and offers specifics like: " Let's start an internal innovation revival with teams focused on what users will love instead of chasing 'feature parity' and feature differentiation for no good reason (Adobe Flash being a major example)."
The letter also reveals and confirms a number of problems within RIM, including a perceived lack of leadership and communication in the software management department, lack of overall focus, and lackluster development tools for RIM devices. A note about "shipping incomplete products that aren't ready for the end user" seems like a dig at RIM's recent PlayBook tablet release, which has seen underwhelming sales.
The missive is also rife with comparisons to Apple and Google's success and directly addresses the company's dual CEOs at one point, suggesting it may be time for new leadership: "There is no shame in no longer being a CEO. Mike (Lazaridis), you could focus on innovation. Jim (Balsillie), you could focus on our carriers/customers…"
RIM quickly posted a response to the open letter, in which the company expresses doubts that it actually came from a high-level employee, but then goes on to address some of its concerns. The response concedes that the company's transition has taken longer than anticipated, but claims that RIM is seeing strong growth and profitability and looking forward to the upcoming release of its QNX operating system, which is also referenced in the anonymous letter.
"There is much excitement and optimism within the company about the new products that are lined up for the coming months," the company responds.
Apparently, that depends whom you ask.