Google Chromebooks are getting some exposure in the air and at a boutique hotel, and that's good news for summer travelers.
Travelers can try out Google Chromebooks for free — with free Wi-Fi — when flying on select Virgin America flights or staying at the Ace Hotel in New York.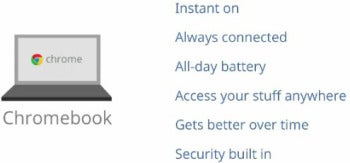 You'll be able to "test fly" the Chromebooks from now through Sept. 30 on Virgin America routes between San Francisco and Chicago, Dallas/Fort Worth, or Boston. Check out a Chromebook at a "Chrome Zone" near your departure gate — you'll need to swipe a credit card for security — and just return it at your destination gate.
It's a good bet there will be very few unclaimed Chromebooks at the gates.
Although Chromebooks may be too expensive and limited for mass market purchase, the lightweight notebooks may be ideal for air travel if there's Wi-Fi in the air. Plus, it's hard to resist "free."
Ace Hotel guests will also get free 3G connectivity for traipsing around the Big Apple with the cloud-centric notebooks. Along with the summer promotion announcement on Google's blog, the company also says you can pick up a new Chrome web app, the Ace New York Field Guide, for more New York City travel fun.
As The Independent reports, this follows announcements from global airlines to rent iPad devices to passengers and American Airlines' deal to offer Samsung Galaxy Tab tablets to premium class travelers. Traveling just got a lot more interesting.
Follow Melanie Pinola (@melaniepinola) and Today@PCWorld on Twitter