Samsung is withdrawing a countersuit against Apple in the ongoing patent infringement battle between the two. It is not surrendering, but seems to be falling back and regrouping–consolidating its legal position and business operations.
Don't confuse Samsung withdrawing one patent countersuit as a sign of surrender, though. The move is meant to streamline Samsung's legal battle, freeing Samsung's legal team to focus on the vast array of suits and countersuits Samsung is engaged in with Apple around the world. Even after dropping the countersuit in California, Samsung is still suing Apple in eight different courts, six countries, and three continents.
Florian Mueller, a patent litigation and intellectual property expert, explains in a recent post on his FOSS Patents blog that the tech industry in general is a game of tug-of-war between protecting intellectual property, and fostering healthy competition. Mueller says, "If all copying is allowed, there's probably a lot of competition, but investment in innovation and the introduction of new products won't be sufficiently incentivized. Innovators need a certain "breathing space"–but there must also be room for (fair) competition."
The challenge is defining that breathing space. Most smartphones today have the same basic form factor–some sort of roughly rectangular, thin, flat device where the front is mostly comprised of a touchscreen, along with a button or two. The same goes for tablets. There are only so many ways you can make a device that–by definition–is a flat LCD display with a touchscreen interface. Apple claims that Samsung crosses the line in "slavishly" imitating the design of the iPhone and iPad.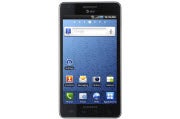 In spite of Samsung dropping the one countersuit, things are quickly heating up between the two. Samsung added two new patents to the mix (bringing the total to 17) just this week, and raised the stakes by filing a complaint with the United States International Trade Commission to attempt to block imports of Apple iPhones and iPads. Samsung also responded to a suit from Apple essentially taking the position that Apple is only resorting to legal bullying because it can't handle the heat of real competition.
Meanwhile, Apple filed for a preliminary injunction against three Samsung smartphones, and the Galaxy Tab 10.1 Android tablet. If it works, Apple could quickly force Samsung's hand to reach a settlement. If it fails, Apple could weaken its position and reduce its chances of winning the various disputes. The patent suits will still go on even if the preliminary injunction is denied, but Apple filing for the preliminary injunction is like an all-the-marbles gamble that could help bring the whole debacle to an end much quicker.
The outcome of the legal war with Apple could be crucial to Samsung. With two consecutive quarters of losses looming, Samsung is consolidating its LCD display and semiconductor operations. Ironically, Apple is Samsung's biggest customer, but the tension between the two has caused Apple to find new partners, which will add insult to crippling injury if Apple also prevails in court.