Last week, Facebook CEO Mark Zuckerberg said that his company will be "launching something awesome" on Wednesday. Little additional information is available about what it could be, although we can take some educated guesses based on Facebook's priorities and plans.
Here's what we think we might hear from the social networking site when it announces its latest creation at 10 a.m. Pacific Time tomorrow at its Palo Alto, California headquarters.
Project Spartan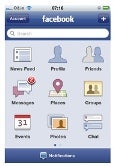 Developing for several different platforms at once is definitely an unenviable task for Facebook's coders. Thus the company has embarked on a new path dubbed "Project Spartan". Essentially it's a development platform that is based in HTML5, which is supported across several platforms.
Using HTML5 in Facebook's mobile apps would be smart. The company would not need to depend on Apple to approve its app for inclusion in the App Store over seemingly minor updates to functionality within its app, and could unify the experience from platform to platform.
But — not so fast! MG Siegler at TechCrunch reports that Project Spartan won't be ready until the middle of this month at the earliest. It also seems likely that these features would be rolled out gradually and not need a press conference to unveil them.
New iPad App
Another possibility is that Facebook would finally commit to the iPad platform and release a native app for it.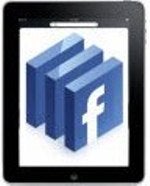 For whatever reason, the social networking site has left the task of iPad development to third parties — much to the chagrin of some users. Obviously, the Facebook iPad experience leaves a little to be desired, and social networking by Apple's tablet is certainly not as good as if Facebook's coders did it themselves.
Zuckerberg is said to be working closely with developers on crafting the user experience of this said app, so a press conference with him playing a major role makes sense.
But then again, developers may want to wait for the completion of Project Spartan before releasing the app — no reason to recode it for any necessary changes.
New Photo-Sharing App
TechCrunch's revelation of a photo-sharing app certainly had the tech world abuzz several weeks back. The company is apparently going after Instagram, Path, and Color all at once with its offering, while aiming to make its photo experience that much more social.
Conflicting information seems to now exist as to whether Facebook plans to make this a standalone application or integrate it into the current Facebook application. Again, this all seems dependent on Project Spartan's progress.
Partner with Skype on Video Chat
Popular speculation about what's happening on Wednesday suggests a partnership with Skype for video chat. This makes some sense; Microsoft purchased the chat service not too long ago, and Microsoft and Facebook have been pretty close over the past several years.
A partnership would be a major coup d'etat for Skype, which would immediately gain access to Facebook's 750 million-person userbase — and it would certainly make Microsoft's $8 billion investment in the company look a little more reasonable. Some analysts have said they expect Microsoft to hook Skype up with Facebook in some form since the deal was announced in May.
For more tech news and commentary, follow Ed on Twitter at @edoswald and on Facebook as well as Today @ PCWorld.