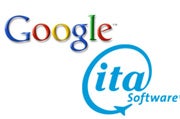 Google may be getting ready to debut its robust flight search service in the coming weeks. Techcrunch reports that a "well-placed industry source" said that Google's ITA-powered travel search service may launch "as soon as a few weeks from now."
Google's move into the airfare search game shouldn't be too big of a surprise–the search giant made a $700 million deal to purchase flight data aggregation company ITA Software back in July 2010. In April 2011, the U.S. Department of Justice signed off on the acquisition after providing a few conditions to promote "robust competition" and allow other competing travel search sites to continue to use ITA's software.
As my colleague Ian Paul pointed out in a merger Q&A last year, Google doesn't plan on selling airline tickets or setting prices. The company just plans on helping customers find flight information and sending them to other sites to make their purchases.
In other words, Google will still be doing what Google does best: Helping its customers find what they are looking for on the Web.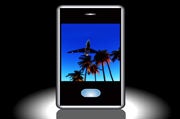 We undoubtedly have a laundry list of features we'd like to see from "Google Travel" including integration with existing services including: Search, Gmail, Google Maps, and Google Calendar. (How cool would it be if Google Maps directions included air routes in addition to driving, walking, biking, and public transportation options?)
Google already reads user emails to serve up related Gmail ads to the senders/recipients. What's keeping the company from scanning our emails for dates and locations to provide us with airfare prices?
The search giant clearly is trying to be the one-stop shop when it comes to web searches. Adding ITA-based flight information is a logical next step that will make it that much harder for us to break away from its all-encompassing list of services.