Gateway has introduced its new 15.6-inch NV Series and 14-inch ID47 series laptop models, which have been updated with USB 3.0 for faster connectivity and the latest processors. Both the NV and ID lines feature second-generation Intel processors or, in the case of the NV55 Series, AMD's A-Series "Llano" processor.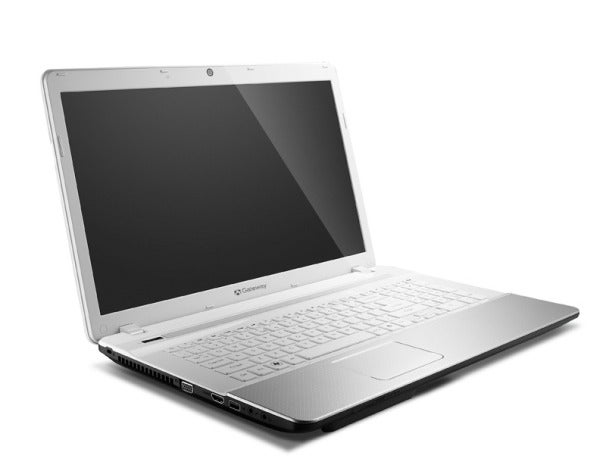 Of the two lines, the ID47 steals most of the limelight, at least in Gateway's press release. Like LG's new Blade series, the ID47 uses a smaller bezel to cram a 14-inch HD display into a chassis typically used with 13.3-inch panels, for full edge-to-edge glass or more screen real estate in a compact space. The sleek metal laptop is just a bit over an inch thick (0.85-1.13 inches at its thickest) but weighs 4.6 pounds. Battery life is decent, rated up to eight hours.
The US model, priced at $699.99, comes with conventional specs: 4GB of RAM, a 500GB (5400 rpm) hard drive, DVD multi-drive. If you head up north, though, and purchase the ID47 from Gateway Canada, for $799 Canadian, you can bump up the RAM to 6GB, the hard drive to 750GN, and add Bluetooth. There's also a 15.6-inch ID version for Canadians-the ID57-and even more options, including Nvidia Optimus graphics.
If you need a larger laptop or want to save some cash, the updated 15.6-inch Gateway NV Series models are priced at $629.99 in the United States and $549 Canadian in Canada. The US model features the AMD A60M Fusion chipset /1.5 GHz quad-core AMD processor and 6GB of RAM, while the Canadian version sticks with a 2.1 GHz Intel Core i3 processor and comes with 4GB or RAM. Otherwise, both offer a 640GB (5400 rpm) hard drive and up to four hours of battery life.
And, finally, a sign of the times: both the ID and NV series have dedicated hot keys so you can quickly access and update your social networks on Facebook, YouTube, and Flickr.
Follow Melanie Pinola (@melaniepinola) and Today@PCWorld on Twitter