If you're looking to buy a desktop for the new school year, and you're a student, a parent of a student, a teacher, or (in some cases) an alumnus, you don't have to pay full price. Plenty of computer manufacturers offer student discounts and education pricing–here are just a few.
Apple
If you don't know about Apple's education pricing, you're missing out on some pretty sweet deals from the Cupertino-based company. To get the Apple education discount, you simply select your school from a drop-down menu.
College students looking to score an Apple desktop can save between $50 and $450, depending on the model. Students can get a $50 discount on either of Apple's Mac Mini models–$650 for the 2.4GHz, 320GB version, and $950 for the 2.66GHz, 500GB version.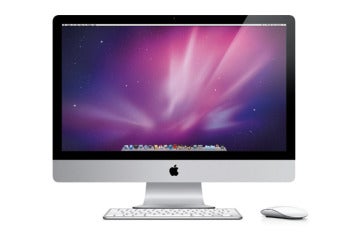 Students can get up to $100 off on a new iMac, depending on which model you choose. If you settle on the 21.5-inch, 2.5GHz iMac, you'll get $50 off, for a price of $1150. If you grab the 21.5-inch, 2.7GHz model–or either of the 27-inch models (2.7GHz and 3.1GHz)–Apple will knock $100 off its asking price. The revised numbers are $1400 for the 21.5-inch, 2.7GHz model, and $1600 and $1900 for the 27-inch models.
Interested in one of the multicore Mac Pros? Students qualify for a discount of between $200 and $450–but of course, these machines start at $2500 without the discount. Apple is currently running another promotion for college students: Buy a Mac before September 20, 2011, and you'll get a $100 gift card to the Mac App Store, where you can buy useful software such as iWork and Final Cut Pro.
Dell
Dell continues to offer an education discount called Dell University. To get the Dell University discount, go to the Dell University page, enter your valid .edu email address, and accept the terms and conditions. Dell will send an email confirmation to your .edu email address to verify that you're a student, and you'll be on your way to awesome discounts.
Dell currently has a second promotion on its website: If you purchase a qualifying PC, Dell will throw in a free 4GB Xbox 360 (valued at $200). Three qualifying desktop PCs are currently available on Dell's website.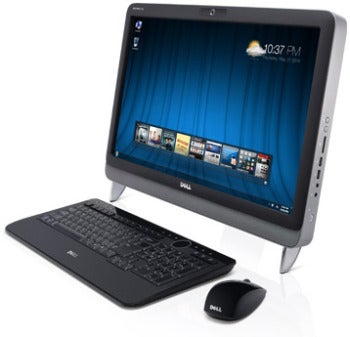 The Inspiron One 2305 All-in-One is priced at for $800 after a $208 discount. This All-in-One has a 2.8GHz AMD Athlon II X2 240e processor, 4GB of RAM, 1TB of hard drive space, an ATI HD4270 Radeon graphics board, and an optional touchscreen.
The upgraded version of the Inspiron One 2305 is available with the Xbox 360 promotion, too–for $900 after a $249 student discount. The extra $100 fetches you a 2.3GHz AMD Athlon II X4 610e processor and 6GB of RAM.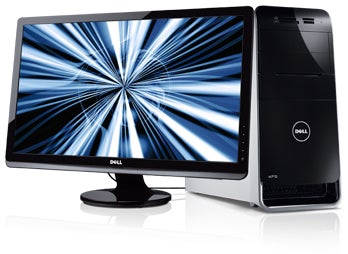 Last, you can also pick up the Dell XPS 8300 desktop PC for $1000 after a $404 student discount. The XPS 8300 sports an Intel Core i7-2600 processor, 8GB of RAM, a 1TB hard drive, an AMD Radeon HD6450 graphics board, and a Blu-ray combo drive.
If you aren't interested in an Xbox 360, Dell has a few other student-priced desktops to tempt you with, including the $392 Inspiron 560, which has a dual core processor, 4GB of RAM, and 1TB of hard drive space.
HP
Hewlett-Packard's student discount program is called HP Academy. To become a member, just fill out the registration form on the HP Academy website. HP Academy gives discounts to current students, to parents of students (K through 12 and university-level), to educators or faculty members (K through 12 and university-level), and to alumni of accredited colleges/universities.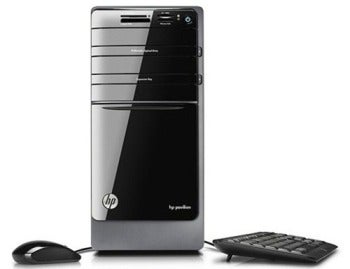 The average HP discount is around 8 percent. For example, HP offers the HP Pavilion p7qe desktop series starting from $553 for students (regular price is $580). HP has some pretty decent nonstudent sales going on, too, so the $553/$580 factors in a $100 instant rebate and includes a free upgrade to 6GB of RAM (from 4GB) and a free upgrade to a 1TB hard drive (from 750GB).
HP has its own promotion that tries to entice buyers with a free 4GB Xbox 360 if they purchase any of various Windows 7 PCs priced at $690 or more. To redeem this offer, however, you'll have to call HP's Sales Center.
Lenovo
Lenovo has an array of special student prices for its computers, software, and third-party products. Most of the discounts are on laptops, but you can find a few desktop deals as well.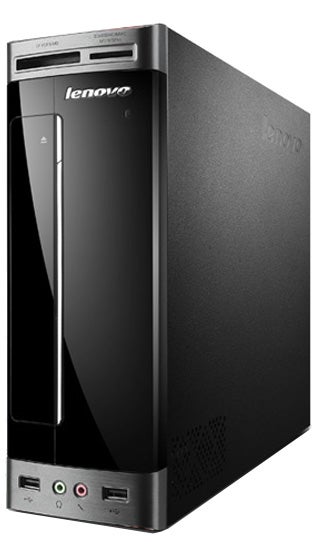 For example, Lenovo is currently marketing the Lenovo H330 Desktop 77801JU at a student price of $494. That's $55 below the "web sale price," which is $150 off the regular list price. The H330 77801JU's configuration includes an Intel Core i3-2120 processor, 6GB of RAM, and a 500GB hard drive.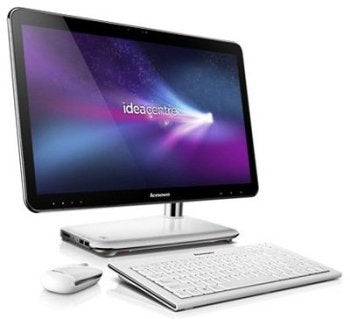 Lenovo is also offering students its A310 desktop for just $500, which is $69 off the already-discounted Web sale price. The A310 comes with up to an i5 processor, 4GB of memory, and a 500GB hard drive. On average, Lenovo's student discount is $50 to $60 lower than the Web sale prices, which are already $50 to $200 off of the regular prices.
Save Even More Money
Now that you've found the perfect computer–at a great price–check online coupon sites such as RetailMeNot for additional discounts. Many computer manufacturers have ongoing discount offers that you can apply to the student price. For example, HP recently ran a coupon promotion that expired on July 6: If you bought a computer for $1000 or more, you could enter the code 150SUMMER at checkout to receive $150 off your purchase.
You can also save on software: Best Buy offers academic software discounts, as does JourneyEd. You must prove your student status–but once you've done that, you can get products such as Adobe Creative Suite 5.5 for $449 (normally $1899) and Avid Media Composer 5.5 Student Edition for $295 (normally $2945).
As long as you're a student, you'll find many opportunities to avoid paying full price.