After months of outselling the iPhone and Blackberry phones, Google's Android finally has a bigger share of the U.S. smartphone market. According to comScore, 33 percent of U.S. smartphone subscribers owned an Android phone as of February 2011, compared to 28.9 percent market share for Blackberry and 25.2 percent for iPhone.
That's wonderful news for Google, but it's no reason for the company to rest on its laurels. Android still has a lot of work to do and issues to address. Here are Android's 5 biggest challenges, even as it sits on top of the U.S. smartphone market:
Reduce Fragmentation …
Android's biggest problem is the inability of smartphones to stay current on software.
Phone makers and wireless carriers are slow to blend Google's updates with their own software modifications, so even the latest phones are using a version of Android that became outdated four months ago. With Apple hyping up the future of iOS and the importance of user experience over specs, it's important that Google can keep Android users current on new features.
… Without Enraging Partners
It's said that Google is now forcing "non-fragmentation clauses" upon licensees. This is upsetting for phone makers, who want to differentiate their handsets with software overlays, and wireless carriers, who want to pack their phones with crapware. I applaud the move, but it's risky for Google. If another operating system proves more attractive to partners — say, Windows Phone 7 — they may start jumping ship.
Contain Malware
As Android becomes more popular, it's going to become a bigger target for malware, but so far, Google's only strategy against malicious apps is to remove them from the Android Market after they've been discovered.
I like how the Android Market is less restrictive than the iPhone App Store, but unless Google expects Android users to install anti-virus software, it needs a way to stop malware from reaching the Android Market in the first place. Google says it's working on prevention measures.
Beef up Android Market
Android may be catching up to the iPhone on the number of apps available, but the Android Market is still way behind on revenue. Acc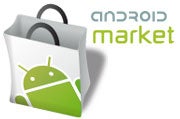 ording to a report by IHS Screen Digest, the iPhone App Store accounts for 82.7 percent of app sales revenue, compared to 4.7 percent for Android.
Recent Android Market changes, such as a new Website and in-app purchases, should boost revenue, but Apple's App Store is still easier to navigate, and offers better payment options.
Tidy Up
Android has a lot of cool features that the iPhone lacks, but the platform isn't as polished as iOS. Little details, like the smooth animation of the virtual keyboard, or the ability to tap the top of the screen to return to the top of a Web page, make iOS more pleasurable to use. With the iPhone and Android phones now competing for the attention of AT&T and Verizon customers, Android could use more curb appeal.
Follow Jared on Facebook and Twitter as well as Today @ PCWorld for even more tech news and commentary.