The Apple rumor mill is spinning at top speed this morning, and the latest whisper being retweeted as loud as anything is that we could see the iPhone 5 by the end of June.
The word is that the release won't happen at Apple's Worldwide Developers Conference scheduled for the first part of the month, something that's already been reported widely, but will come instead at the end of June.
When it comes to the overheated world of iPhone rumors, which all inevitably get run through the blogosphere grinder, we're bound to get some pits in the applesauce every now and then, and when I trace this one back to its source, it's a little suspect.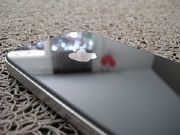 The late June release date is something someone at the Korean news site ETNews apparently heard at the Mobile World Congress in Spain earlier this year. A four-sentence article on the site dated February 18 says the iPad 2 and iPhone 5 will be released on the same date in the Korean market, and that the new iPhone release will be synchronized with its American debut. The Korean site attributes the rumor to an unnamed source:
"Though I can't reveal the exact date, Apple has recently fixed the date, one day in the last week of June," said an industry expert, adding, "The follow-up model of iPhone 4 will be launched in five to six countries first, including the U.S. and South Korea."
The report contradicts the more frequently cited fall 2011 release scenario, but other June release dates have been floated in recent weeks, including during WWDC and June 20… and so the millstone keeps turning.
Fortunately, even the unreliable world of Apple rumors can inspire creative works – like this nifty graphical round-up of all the iPhone 5 rumors from the folks at the French site nowhereelse.fr. It depicts the odds of a fall release as four times more likely than an early summer date. I say Steve Jobs should just let the French and Koreans arm wrestle to decide on the actual date.