Sony CEO Howard Stringer and Bloomberg have confirmed that the Android-powered PlayStation gaming tablet is real, and coming sometime before the end of 2011. However, with the company's wobbly financial record, product delays, and the incredibly tough competition it faces from the Nintendo 3DS and Apple's iPad, Sony is going to have a hard time selling these tablets.
Not to say that the hardware itself doesn't sound promising. If Stringer is referencing the "S1" that was rumored in February, the tablet may pack an Android 3.0 Honeycomb punch; have a 9.4-inch screen with a 1280-by-800 pixel display; an NVIDIA Tegra 2 processor; front and rear cameras; USB and infrared ports; built-in support for Sony's music service, Qriocity; preloaded Sony PS One games; and a price tag of $600.
The PS tablet will also use the PlayStation Suite, an online service selling original PlayStation games. Rumors of support for PSP and PlayStation 2 games have been dismissed as unsubstantiated — which doesn't sound so neat. How long will Sony milk its 16-year-old console?
Speaking of old consoles, Sony didn't start making a profit off PlayStation 3 sales until June 2010 — almost four years after the console's November 2006 launch. "[2010] is the first time that we are able to cover the cost of the PlayStation 3," Shuhei Yoshida, president of Sony's Worldwide Studios, told IGN. "We aren't making huge money from hardware, but we aren't bleeding like we used to."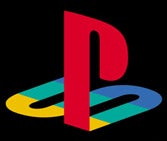 Sony is also having a tough time juggling its many projects. First there's the impending release of its PSP successor, the "Next Generation Portable," which sounds great on paper. And then there's Sony's other pet project, The Xperia Play (or the PlayStation phone), which was released earlier this month — but not in the United States. The Android-powered phone video game gizmo is now expected sometime in mid-April.
Meanwhile, its competitors are doing just fine. The newly released Nintendo 3DS has reportedly broken records with its launch sales. Nintendo told Forbes that though the NPD group won't have a tally of system sales until April 14, day-one sales in the United States "were the highest of any Nintendo hand-held system in our history." During the handheld's Japanese release in February 2011, the 3DS sold 400,000 units in 24 hours and suffered shortages for weeks afterward.
And then there's this thing called the iPad. Don't know if you've heard about it, but apparently it's selling alright.
So does Sony stand a chance in the tablet market? Are have they bitten off more than they can chew? Sound off in the comments below.