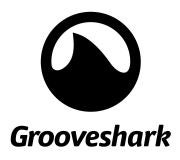 Is Google trying to clean up its act in the Android Market by dumping alleged copyright-infringing applications? That may be the case for at least one app after the controversial music streaming service Grooveshark disappeared from the Android Market on Tuesday. The move comes amid reports that Google is negotiating licensing rights for its new online music streaming service, Google Music.
Grooveshark bills itself as the "world's music library" and relies largely on users to upload content to its site. You can then share your music with others, create playlists and even follow links to purchase the music on Amazon or iTunes.
But like many emerging online music services, Grooveshark is running into its fair share of legal problems. The only major record label Grooveshark has a deal with is EMI, agreed upon in October 2009. Other labels including Sony and Warner Music have yet to reach agreements with Grooveshark.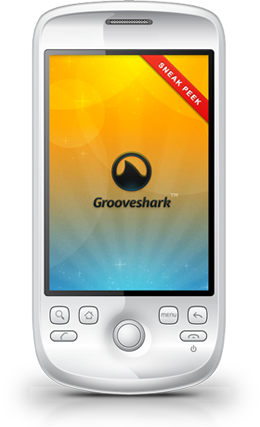 Universal Music Group in January filed a lawsuit against Grooveshark for copyright infringement, according to Examiner.com. This comes after Apple pulled Grooveshark from the iTunes App Store in August reportedly under pressure from Universal Music UK. The iOS app is still available for users with jailbroken devices.
Despite its legal problems, Grooveshark is being hailed for its wide music catalog and the ability to find, discover, and stream music to numerous devices. PCWorld named Grooveshark for Android one of the best mobile phone apps for 2010 and gave the app a review of 4.5 out of 5 stars.
It's not clear why Google decided to pull the Android app from the Market, but it may have something to do with its upcoming Google Music service. The search giant is reportedly in negotiations over licensing deals with the major music labels for the new online music streaming service. Hosting an application in your mobile app store that is accused of music piracy is unlikely to do you any favors when trying to deal with the music industry. Google was unavailable for comment at the time of this writing.
Amazon launched a similar service to Google Music in late March and Apple is rumored to have similar plans.
Google's General Counsel and Senior Vice President, Kent Walker, is also scheduled to appear before the House Judiciary Committee Wednesday as the committee looks into online piracy.
If you want to test Grooveshark on your Android device, you can still give it a try with an unofficial app called TinyShark that lets you stream music from Grooveshark. TinyShark requires a Flash-enabled device running Android 2.2 or later.
Connect with Ian Paul ( @ianpaul ) and Today@PCWorld on Twitter for the latest tech news and analysis.