AMD's move to ultra thin 32-nanometer microprocessors may not sound too sexy, but it is if you like powerful laptops with long battery life. Before I dive into telling why you should care, first some background.
On Monday AMD announced its first shipments of 32nm A-series quad-core chips, codenamed Llano, for laptops and desktops. After playing second fiddle to Intel for decades, AMD has now caught up to Intel on the 32nm manufacturing process front, giving it a more competitive foothold. The new chips may also help AMD bounce back in one particularly important segment: notebook processors.
Laptops Love Llano
The 32nm chip production technology is the next evolution in chip manufacturing, an upgrade over the 45nm process AMD has been using most recently. By reducing the size of the features on the chip, companies can ramp up performance and energy efficiency, while creating smaller chips.
Fusion chips, already found in $200 laptops and desktops, are considered by analysts to have better graphics performance than Intel's chips. This is a major breakthrough for laptop users, as most of us have had to put up with middling graphics performance from earlier integrated graphics processors in exchange for greater mobility. The new processors also are more energy efficient, helping to preserve much-needed battery life on notebooks.
Several new laptops have been announced that use the lower-end (45nm) series of the AMD Fusion processor, including entertaining and gaming laptops from MSI, the CR650 and GX680, and, after interest from Dell early last year, Dell's first AMD Fusion notebook, the Inspiron M102z. Llano-powered laptops using the 32nm process are expected this quarter.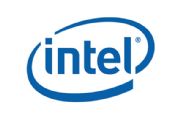 AMD vs. Intel
Although AMD is over a year late to the party (Intel started using the 32nm process in 2009 and sold its first 32nm processors in January 2010), it's better late than never. Intel has always had clear market dominance-and currently has over 80% of the chip market-but Llano could help AMD compete against Intel's Sandy Bridge processors, especially if AMD is able to gain more notebook manufacturer support.
AMD was steadily gaining on Intel in the notebook processor market, from a 12% market share in 2005 to a peak of 17% in 2007, according to research site Trefis. This was in no small part due to Dell at that time ending its Intel exclusivity and using more AMD chips. But AMD has so far been competing from a "low price" standpoint, lagging behind Intel when it comes to both chip process technology and original equipment manufacturer (OEM) adoption.
AMD's latest Fusion technology, which includes the A-Series Llano chips, coupled with the early Intel Sandy Bridge recall, have given AMD a great boost in this epic battle.
In short, finally getting to the 32nm technology was an essential step for AMD, especially when the emphasis these days is not just on value, but also on the utmost in mobility and performance.
Follow Melanie Pinola (@aboutmobiletech) and Today@PCWorld on Twitter