All four of the major wireless carriers are now selling the 4G phones that they had promised at the Consumer Electronics Show in January. The new phones are designed to take advantage of the faster data speeds offered by the next-generation networks the carriers have been spending megabucks to build (and advertise) over the past year.
In total, four such phones have come to market so far: the HTC ThunderBolt (the first phone designed to run on Verizon's 4G LTE network), the Samsung Galaxy S 4G from T-Mobile, the Motorola Atrix 4G from AT&T, and the HTC EVO Shift 4G from Sprint.
The phones have arrived with a considerable amount of hype from the companies selling them. Verizon, for instance, says that its ThunderBolt has "immense power, scorching speed." T-Mobile claims that its Galaxy S 4G is "the fastest phone running on America's largest 4G network." And Motorola, which makes the Atrix for AT&T, insists that its device is "the world's most powerful smartphone."
Naturally, we wanted to know how fast these phones really are, so we hit the road to speed-test them in five cities around the western United States: Seattle, San Francisco, San Jose, Los Angeles, and Las Vegas.
In a nutshell: Verizon's ThunderBolt is in a league of its own, averaging 18.30 megabits per second for downloads and 7.39 mbps for uploads. T-Mobile's Samsung Galaxy S 4G turned in a solid performance, clocking average speeds that looked 4G-like (3.38 mbps for downloads, 1.13 mbps for uploads). AT&T's Motorola Atrix 4G, on the other hand, produced speeds that were consistently 3G-like, while Sprint's EVO Shift 4G seemed able to hook up with the carrier's 4G WiMax network all too infrequently.
Testing Methodology
Before we dig deeper into the results, here's a bit about the way we tested. We hit the ground in five West Coast cities–Seattle, San Francisco, San Jose, Los Angeles, and Las Vegas–and ran speed tests on each phone at ten or more locations. To measure the speeds of the Atrix, Galaxy S, and EVO Shift phones, we ran the FCC-approved Ookla testing app on the handsets. Since the Ookla app has a difficult time measuring LTE networks, we tethered Verizon's ThunderBolt to a laptop and then measured the connection speed at Speedtest.net, also operated by Ookla.
Use the following links to see maps of our testing locations, with speed results, in Seattle, San Francisco, San Jose, Los Angeles, and Las Vegas.
Moving rightward across the chart below (click for the enlarged version), you can see the speed averages and network latency times for each of the four smartphones. Speeds are expressed in megabits per second. Latency–or the time it takes a single small packet of data to travel to a network server and back–is represented in milliseconds.
ThunderBolt Appears, 4G Future Begins
In our recent 13-city speed tests, we declared T-Mobile the fastest in our smartphone-based tests. But that was before the arrival of Verizon's 4G LTE ThunderBolt. The phone clocked download speeds that were more than five times faster than T-Mobile's Galaxy S 4G, and about eleven (yes, eleven) times faster than AT&T's Atrix.
The ThunderBolt registered download speeds of less than 10 mbps in only 7 of our 52 testing locations. It produced 30-mbps-plus speeds in Century City and Silver Lake in Los Angeles, and hit peak speeds nearing 30 mbps in Seattle, San Francisco, and San Jose.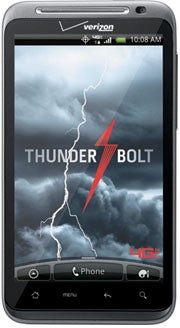 The LTE phone's overall average upload speed came in at 7.39 mbps, more than six times the upload speed of the second-place finisher, T-Mobile's Galaxy S 4G. With speeds like that, even high-bandwidth bidirectional apps such as video chat and online gaming perform as they do when hooked up with a fat broadband cable.
Network latency, or the time needed for a single packet of data to travel through the network, was also exceedingly low on the Verizon LTE network at 57 milliseconds, meaning that the network has very little congestion or bottlenecking at this time. Latency times of less than 100 milliseconds are ideal, while delays of more than 200 milliseconds can limit throughput and impair real-time services such as VoIP and videoconferencing.
In our January speed tests, we discovered that Verizon LTE USB modems, which the company had begun selling well in advance of its first LTE smartphone, were hitting download speeds and upload speeds that were twice as fast as T-Mobile and AT&T USB modems, and almost three times faster than Sprint's fastest 4G WiMax modem.
We knew the network was crazy-fast, but we were waiting to see whether the first LTE smartphones would reach the same high speeds. We predicted that they would, but we were only half right: The ThunderBolt, even with the hardware limitations of a compact smartphone, actually proved far faster than Verizon's LG 600 LTE modem in our tests.
Still, the ThunderBolt has been selling only since St. Patrick's Day, and Verizon's LTE modems have been on sale for less than four months. With the stunning 20-mbps-plus download speeds registering on the ThunderBolt, we can't help but wonder if the network is simply underutilized right now. Certainly the LTE network was engineered to support millions and millions of users; when the load on the network comes closer to capacity, we might see download speeds settle down to the 5-to-12-mbps levels that Verizon has told users to expect.
T-Mobile's Galaxy S Clocks 4G-Like Speeds
The Samsung Galaxy S 4G is the first phone to support T-Mobile's new HSPA 21 network technology, meaning that the handset is capable of reaching the 21 mbps of (theoretical) throughput speed that the T-Mobile network is built to deliver. This does not mean that the Galaxy S 4G should be expected to hit 21-mbps download speeds, but rather that it contains a radio and chipset capable of faster speeds than earlier T-Mobile phones achieved.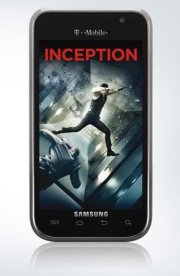 This idea proved out in our tests. The T-Mobile HTC G2 we used in our 13-city speed tests in January and February clocked an average download speed of 2.28 mbps, with an average upload speed of 0.95 mbps. This time around, our T-Mobile Galaxy S 4G turned in a five-city average download speed of 3.38 mbps and an average upload speed of 1.13 mbps.
The Galaxy S 4G was especially impressive in Las Vegas, registering download speeds of faster than 5 mbps at six of our ten testing locations there. In Los Angeles, the phone hit download speeds of more than 4 mbps in six of twelve locations, and averaged 3.23. The phone hit top speeds of 6.6 mbps in both San Francisco and San Jose.
Upload speeds were also impressive. The Galaxy S 4G had upload speeds of more than 1 mbps in 27 of our 52 testing locations. Fast upload speeds are required for bidirectional applications such as online gaming and video chat. These apps also depend on superfast network response time, and the Galaxy S 4G did very well in that respect, too: Network latency times clocked in at less than 100 milliseconds in the vast majority of our testing locations. And the handset had an average latency score of just 103 milliseconds across our five testing cities.
While testing the Galaxy S 4G, we felt confident that we could connect from just about anywhere, at a speed that would make both Web browsing and video streaming operate smoothly. Only in San Francisco did T-Mobile's coverage seem spotty, yielding sub-1-mbps download speeds in half of our testing locations.
AT&T's Atrix 4G Is 3G-Fast
AT&T sells exactly two phones capable of hitting (theoretical) top speeds of 14.4 mbps on the carrier's HSPA+ network: the Motorola Atrix 4G and the HTC Inspire 4G. These phones are meant to deliver the "4G" speeds that AT&T says its 3G HSPA+ network is capable of.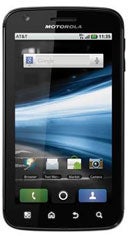 At least where the Atrix is concerned, the claims did not prove out in our tests. In fact, the Atrix's average download and upload speeds (but especially the upload speeds) in our five testing cities seemed distinctly 3G-like. The phone scored a five-city download speed average of 1.68 mbps (far slower than the Verizon and T-Mobile phones, and just a hair faster than Sprint's EVO Shift 4G), and an average upload speed of 0.19 mbps (the slowest average upload speed in our tests).
Only in San Jose did the Atrix score an average download speed of more than 2 mbps–our dividing point between 3G and 4G speeds. The phone didn't break the 2-mbps barrier even once in our Las Vegas and Los Angeles tests; in San Francisco it passed the barrier four times, and in Seattle it did so only twice. In the majority of our tests, the Atrix clocked download speeds of between 1 and 2 mbps.
While we were conducting our tests, news surfaced that AT&T had admitted to intentionally throttling back the upload speeds of the Atrix. This certainly bore out in the test results we were seeing at street level. Our measured average upload speed of just 0.19 mbps on the Atrix is the kind of performance that would seriously hinder bidirectional apps like VoIP or video chat. In our 13-city tests earlier this year, the iPhone 4 achieved far faster uploads (0.97 mbps on average) on the very same AT&T network.
Nor would the Atrix's latency scores help the performance of the above-mentioned apps: AT&T's network registered an average 247 milliseconds of latency time across our five testing cities, well above the 100-millisecond breaking point between smooth, responsive performance and delayed, choppy results.
Sprint: Where Art Thou, WiMax?
Our January speed tests demonstrated that Sprint's 4G WiMax service is indeed fast, but that it isn't available in enough places in Sprint's markets. The same theme was evident in our recent five-city testing of Sprint's EVO Shift 4G phone. (The Shift was the first new 4G phone to hit the shelves this year; the company announced it at CES on January 4, and put it on sale January 9.) The Shift averaged 1.65 mbps for downloads and 0.50 mbps for uploads–pretty good in 3G terms, but poor in 4G terms.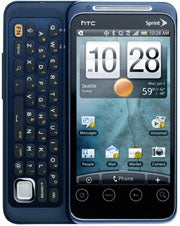 Sprint and its WiMax partner Clearwire simply don't have sufficient density of WiMax base stations on the ground to ensure that Sprint 4G customers can pick up the WiMax signal consistently across cities. We found that when the EVO Shift 4G was close to a WiMax base station, it could connect at between 2 mbps and 4 mbps–but we spent much of our time outside the reach of a base station.
The problem was especially bad in our Seattle and Los Angeles tests. Of the 22 testing locations in those cities, the EVO Shift 4G connected at a 4G-like 2-mbps-plus speed at only one (2.15 mbps in south-central Los Angeles). One explanation might involve the way the EVO Shift 4G moves back and forth between 3G and 4G modes: When the Shift searches for 4G service and doesn't find any, it turns the 4G radio off–but whether the phone turns the radio back on when it picks up the 4G signal anew remains unclear.
Overall, the Shift's average speeds were about the same as those we recorded in our 13-city speed tests earlier this year using the Shift's older sibling, the EVO 4G. The EVO 4G ended up with a 1.50-mbps average download speed and a 0.56-mbps average upload speed.
Network latency times on the Shift were similarly unimpressive, at 237 milliseconds. Although we didn't test the video-chatting feature that Sprint shows in its ads, we doubt that it would work very smoothly with delay times like that.
A Final Note About the Testing
Our testing method is designed to approximate the experience of a real smartphone user on any given day in their city. We speed-tested our four phones from ten to twelve testing locations spaced evenly throughout our five testing cities. At each testing location in each city, we took a "snapshot" of the performance of each wireless service, testing for upload speed, download speed, and network latency. We looked for the fastest signal available for each carrier, searching first for 4G service, and then, failing that, defaulting to the carrier's 3G service.
Because wireless signal quality depends to a large extent on variables such as network load, distance from the nearest cell tower, weather, and the time of day, our results can't be used to predict exact performance in a specific area. Rather, they illustrate the relative performance of wireless service in a given city on a given day.
Megan Geuss and Armando Rodriguez of PCWorld contributed to this report.