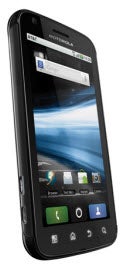 Bad news for Motorola: According to Pacific Crest analyst James Faucette, Motorola's Xoom tablet and Atrix 4G smartphone are failing to meet sales expectations.
The Xoom's slow sales, I can understand. The Verizon Wireless version is a pricey $799, while the (still somewhat pricey) $599 Wi-Fi model only launched last week. Reviewers noted that the software and the hardware felt incomplete. A slow launch should be a shock to no one.
But the Atrix? It's one of the most powerful smartphones on the market. Reviewers love it. And with a $200 price tag, there's no reason AT&T shouldn't be selling them by the truckload.
Unfortunately for Motorola, AT&T has been too busy hawking its 4G network, with commercials like these, instead of promoting the actual Atrix phone. That strategy was doomed from the beginning.
Wireless carriers' breathless marketing of 4G has already reduced the term to a meaningless pulp. Verizon's LTE, Sprint's WiMax, and the HSPA+ networks of AT&T and T-Mobile all qualify as 4G, so despite their differences in performance, the message to consumers is always the same: our network is super-fast. The term "4G" is played out even before the networks finish their expansion throughout the country.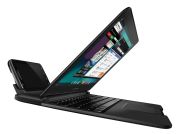 Meanwhile, Motorola's not getting good support from AT&T. The Atrix commercials I've seen focus on the optional laptop dock, rather than the phone itself. While this was initially a huge selling point for the phone, AT&T deflated early enthusiasm with a $500 price tag for the dock and a mandatory tethering plan to use the dock on the carrier's network.
AT&T needs to give up on these strategies and start promoting the actual phone, in the way that Verizon successfully hyped the Droid. Faucette says AT&T's seeing stronger sales from the HTC Inspire 4G, which costs $100 on contract, and the $49 iPhone 3GS. That may be good enough for AT&T — it's racking up smartphone subscribers just the same — but neither is the flagship phone AT&T needs, now that it no longer exclusively has the iPhone.
I'm not concerned with the sales performances of AT&T or Motorola, but I do want AT&T to see high-end Android handsets as a worthwhile investment, because that translates to fiercer competition and better products for consumers. The Atrix was supposed to be the lead device in AT&T's portfolio. It pains me to hear that it might be a flop.
Follow Jared on Facebook and Twitter for even more tech news and commentary.