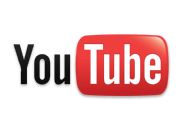 This just might be the year you finally say "Goodbye, cable box" and "Hello, YouTube, Hulu and Netflix," if the latest online rumors are correct. Google's YouTube is reportedly hoping to launch about 20 different "channels," each featuring several hours per week of original content for categories such as sports, arts and entertainment. YouTube channels are simply Web pages built around specific content. The site will reportedly spend as much as $100 million to get its fledgling project off the ground and is in talks with major Hollywood talent agencies to attract content creators to YouTube. The ultimate goal is to get you to watch YouTube the same way you watch TV, according to The Wall Street Journal.
YouTube's original programming should start appearing online this year.
It's unclear how long YouTube's original "Webisodes" might be or how the content will compare to what is on TV. But the new programming initiative is reportedly designed to get you to spend more time watching YouTube than you do right now. Google's network of sites claimed about 141 million online viewers in February, according to metrics firm comScore. Each viewer spent on average a little more than four hours watching content on Google sites, most of which was on YouTube. By comparison, the average American watched more than 150 hours per month of broadcast television during the last three months of 2010 and 145 hours per month between July and September 2010, according to the Nielsen Company.
TV Moves Online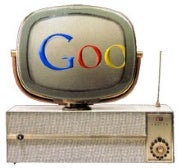 It's not just YouTube that is hoping to challenge, replace or supplement traditional broadcast television. In January, rumors surfaced that Hulu and its backers were thinking of selling live online broadcast TV subscriptions — Hulu is an independently run company jointly owned by NBCUniversal, News Corp., The Walt Disney Co. and a private equity firm.
Netflix is getting increasingly stronger when it comes to premium streaming content. The service recently signed a deal that will bring the first four seasons of AMC's Mad Men to Netflix streaming in July. The company has also tied up streaming rights to the upcoming fifth and sixth seasons, as well as a potential seventh season (reportedly Mad Men's last), after those seasons finish running on AMC. In addition, Netflix plans to distribute its own original programming. Rumors surfaced in March that Netflix had sewn up the distribution rights for a remake of House of Cards, a British political thriller produced in the 1990s. The company later confirmed it had closed the deal that includes David Fincher, director of The Social Network, as executive producer and starring Kevin Spacey.
All four major North American sports leagues offer some form of live online streaming packages for sports fans. The NFL's streaming packages are largely geared toward international audiences. Television networks routinely offer the latest episodes of hit shows for online streaming from their own sites as well as on Hulu and other Web destinations. Apple's iTunes, Netflix and Amazon Video On Demand also offer a wide variety of recent television and film programming for streaming or download.
YouTube's Content Dabbling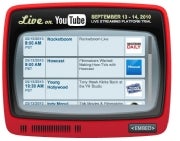 This is not the first time YouTube has ventured into the original programming game. In September, the site ran a two-day live streaming experiment featuring original content from online sensations such as Rocketboom, Howcast and Next New Networks. YouTube also signed a two-year deal in early 2010 for the worldwide streaming rights to live broadcasts of India Premier League cricket matches. And YouTube is reportedly hoping to become an online destination for other sports broadcasting such as the NBA and NHL, according to the Guardian. Finally, Google's video site is also building up a small roster of television and film content.
It's a good bet that over the next several years, original dramas, news broadcasts, sports and other programming will undergo a radical shift from broadcast TV to online streaming.
Connect with Ian Paul ( @ianpaul ) and Today@PCWorld on Twitter for the latest tech news and analysis.