ABI Research unloaded a trove of data on the smartphone market during a webinar today that highlighted Android's dramatic rise over the past year.
In short, there were 30.9 million Android devices shipped worldwide in the fourth quarter of 2010, an increase of more than five times the 5.5 million Android devices that shipped in the first quarter of 2010. On the year, shipments of Android-based devices experienced quarter-over-quarter growth of a whopping 765%, which easily dwarfed the growth in shipments for rival operating systems Symbian, iPhone and BlackBerry.
PRIMER: A brief history of Android
Android accounted for 23% of all smartphone shipments in 2010 and trailed only the soon-to-be-defunct Symbian OS, which accounted for 36%. The other top operating systems in 2010 were Apple's iPhone OS and Research in Motion's BlackBerry OS, which each accounted for 16% of smartphone shipments worldwide.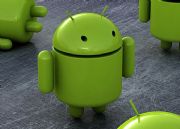 The data released by ABI today helped flesh out a report released last week showing that Android was poised to capture 45% of the overall smartphone market by 2016. According to ABI's projections, Android will benefit the most from the demise of Symbian, while rival operating systems Windows Phone and Bada also stand to gain market share in the wake of Nokia's decision to pull the plug on its proprietary operating system. Ever since its debut in the fall of 2007, Android has appeared on numerous popular smartphones for several carriers including Verizon's Motorola Droid and Sprint's HTC Evo 4G. Earlier this year, Google released a new version of Android that is designed specifically for tablet computers instead of smartphones.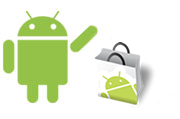 Other points made by ABI during its webinar today included:
-The slow decline of the proprietary operating system: While proprietary operating systems such as BlackBerry, iPhone and Symbian have dominated the smartphone market in the past, in the future licensed operating systems will be the norm, as ABI projects that proprietary operating systems will no longer account for the majority of smartphones shipped by the end of the year. The impending end of Symbian is one obvious reason for this, along with the rise of both Android and Microsoft's Windows Phone 7.
-Get ready for more dual cores: Dual-core smartphone processors are at the cutting edge of smartphone technology right now but they'll be thoroughly commonplace in five years' time. According to ABI, more than half of smartphones will have processors with more than one core by 2016.
-App availability more important in Asia than in Europe: While the availability of mobile applications has become an increasingly important feature in mobile devices, it's apparently more important in Asia than in Europe. In a survey of smartphone users throughout the world, ABI asked users whether the availability of applications was a "top factor" in their decision to buy a particular device. At least 40% of users surveyed in India, China and Indonesia said applications were a top factor in smartphone purchases, while fewer than 40% of users in France, Germany and the United Kingdom said the same.
Read more about anti-malware in Network World's Anti-malware section.